Back to Australia
Tasmania
The little island of Tasmania is well-known for being home to some of Australia's most dazzling natural attractions, though its stunning lakes, beaches and mountains call to mind the landscapes of New Zealand more readily than anything on the Australian mainland. Perhaps less well-known is the extent of the island's rich, independent history, which can be explored through visits to historic Port Arthur and the regional capital of Hobart.
Family Holiday to Australia
The vacation was absolutely incredible! Everything was well planned... It couldn't have gone any better!
Featured itineraries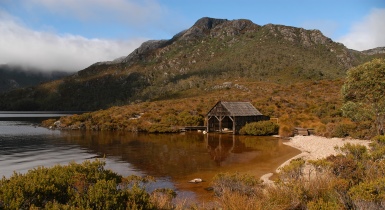 Southern Stars - Tasmania, Melbourne and Sydney
Explore the best of Southern Australia, including the lively coastal cities of Melbourne and Sydney, the historic attractions of Tasmania, and the natural splendour of the Grampians and the Great Ocean Road. Accommodation throughout is in boutique hotels and beautiful country retreats.
Experience
Family Travel
Cultural Holidays
Self-drive Holidays
Prices from £3050 pp
Read more
Kilimanjaro and Zanzibar
We had a fantastic trip, Kili was amazing and Pongwe Beach Hotel was pure paradise