Oman Trekking and Walking Holidays
Oman Trekking and Walking Holidays
Back to Oman
Oman Trekking and Walking Holidays
The mountain ranges and deserts of Oman offer wonderful locations for trekking, camping, and 4WD touring. "A night under the stars" in Oman is an experience never to be forgotten.
Deserts and Mountains of Oman
Sulaiman was incredibly knowledgeable (clearly hugely passionate about his country), professional and kind.
Featured itineraries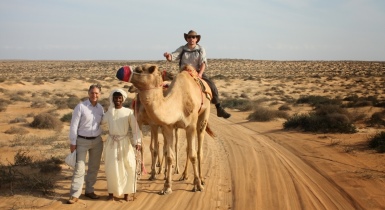 Deserts, Mountains and Beaches of Oman
Discover the scenic splendour and contrasting scenery of northern Oman's desert and mountain environments. Focusing on the Al Hajar Mountains and Wahiba Sands, this programme can be booked as a sightseeing tour, with an emphasis on scenic drives and easy walking, or as a more in-depth trekking itinerary, with scope for longer walks. The itinerary also incorporates the green turtle nesting grounds at Ras Al Jinz, and can be extended to include a longer beach component.
Experience
Walking and Climbing
Family Travel
Cultural Holidays
Prices from £2095 pp
Read more
A successful Kilimanjaro climb
Not sure when my next trip to Africa will be, but when that happens I'll definitely be in touch once more!