Ecuador Trekking and Climbing Holidays
Cotopaxi and the Avenue of the Volcanoes
Back to Ecuador
Ecuador Trekking and Climbing Holidays
The smallest of the Andean nations boasts some of its tallest peaks, including the magnificent Cotopaxi.
Quito and the Galapagos
Sandy and I had a fabulous time in Ecuador and felt the entire trip was incredibly well organised. Thank you!
Featured itineraries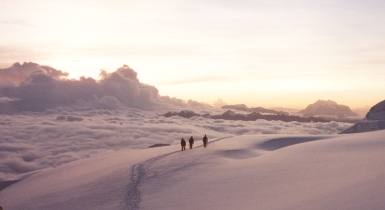 Avenue of the Volcanoes
Venture into the Avenue of the Volcanoes, the long valley that separates the major Cordillera ranges, in this 10 day trekking itinerary that will take you to the summit of some Ecuador's most impressive mountains, including the magical Cotopaxi.
Prices from £2430 pp
Read more
Botswana Family Safari
Many thanks for arranging such a memorable trip for us.