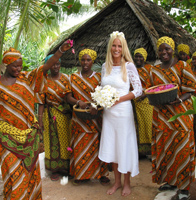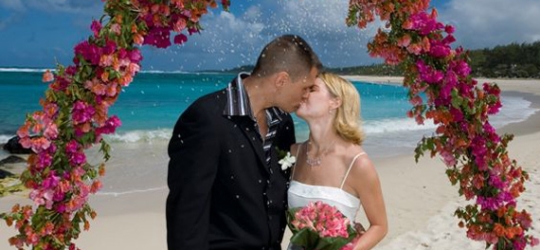 Weddings
We offer a wide range of entrancing venues throughout Africa to make your wedding the most memorable day of your life. Getting married in Africa is a wonderful choice for those wanting a small yet romantic wedding.
You can avoid many of the traditional wedding headaches by letting us take care of the arrangements as you see fit. We work closely with you and the venue to ensure that your wedding day is a success. All of our wedding packages are tailor-made ensuring that your personal requirements are attended to with the utmost care and attention to detail.
For honeymooners, we offer an exclusive service enabling you to put honemoon contributions on your wedding list, and allowing friends and family to contribute to your honeymoon costs. We'll create a personalised webpage for you on our website, and process all donations. See our honeymoon pages for more information.
We specialise in designing tailor-made weddings to suit your every need and exact requirements. Contract us today to discuss your plans.