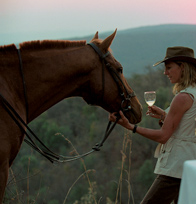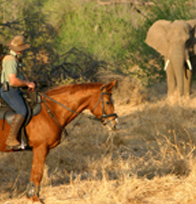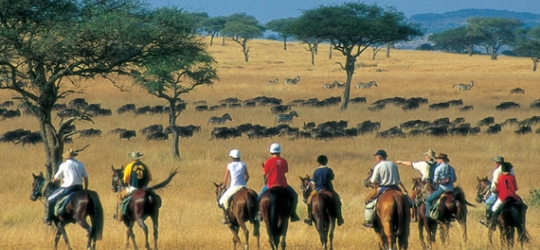 Riding Safaris
Riding safaris give you the chance to combine a love for horses with a great safari experience. Few safari experiences rival that of galloping next to a heard of Wildebeest and Zebra on the Serengeti Plains, or even just a gentle canter on a white sandy beach.
In Kenya you can go on a morning or afternoon ride in the Rift Valley or at Loisaba. Alternately, you can go riding at Ol Donoy Waus in the Chyulu Hills with beautiful views towards Mount Kilimanjaro. If longer riding safaris are more to your taste then you can join a scheduled riding safari in the Masai Mara or in the Rift Valley.
Tanzania offers short farm riding holidays near Kilimanjaro, or alternatively you can try the once a year Great Migration Riding Safari where you join the Wildebeest Migration on a excellent riding safari staying in fly camps.
Scenic Botswana offers multi-day riding safaris in the Okavango Delta where you will ride with experienced guides and observe wonderful wildlife.
Riding in South Africa can be as relaxed as a sunset ride on Noordhoek beach near Cape Town to a multi day ride in Mpumalanga or the Kruger National Park.
Africa offers a wide choice of riding holidays to suit all ages and riding ability so why not call us now to discuss your ideal trip.