The first thing to decide once you have decided to Climb Kilimanjaro is which route to take? But there are so many routes to choose from!
The most popular routes offered by many trekking companies are:
Marangu Route – 5 days, stay in huts, same route up and down, very, very crowded
Machame Route – 5 days, varied and challenging, very crowded. An extra day can be added
Routes offered by Gane and Marshall are:
Rongai Route – 7 days, avoid the crowds, tends to be slightly drier than southern and western routes, approach from the north, descend via Marangu Route.
Lemosho Route – 8 days, for good acclimatisation and a greater chance to reach summit. Over the years this has been our most successful and popular Kilimanjaro itinerary.
Shira Route – 8 days, approaching through the west offers magnificent scenery. Mainly follows the same trail as Lemosho Route. There are Open Group Departures every week during the climb seasons at low and affordable prices.
The Northern Circuit – 9 days, via Shira Plateau, the northern flank, Gilmans Point and Uhuru Point. The descent is via the scenic, wilderness Mweka Route.  A superb route for the intrepid explorer.
When you begin your research to select your route, you will discover that if you go quickly it is cheaper. So you may be asking why not climb quickly?
Well, Gane and Marshall have just published an acclimatisation profile which explains the pros and cons of the shorter routes. It's pretty simple really – the shorter the climb, the more discomfort you suffer, the more likely you are to come down early with Acute Mountain Sickness, and your chances of actually reaching Uhuru Point are seriously reduced. So you may pay less but you may also get nowhere near your goal – the summit! Read more in our Kilimanjaro Acclimatisation Guide.
Climb Kilimanjaro! Which company is best?
When your life could potentially be at stake it is essential to choose an operator with the highest mountain safety record. Jeremy Gane selected African Walking Company after researching and working with several operators in Tanzania. Their outstanding level of service and commitment to the care of their staff and the environment shone out. Many subsequent testimonials from Gane and Marshall clients have proved that this decision was the right one. Not only have Jeremy Gane and AWC worked together on large projects such as the Comic Relief celebrity climb of Kilimanjaro, they have also helped countless individuals summit Kilimanjaro – happy and healthy! You can read more about Climbing Kilmanjaro with African Walking Company here.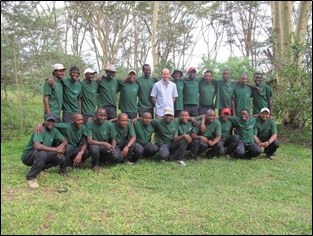 Meet the team who will take you to the top!
Climb Kilimanjaro! You made it!
When you reach the summit of Kiimanjaro, you will no doubt take a photo like this!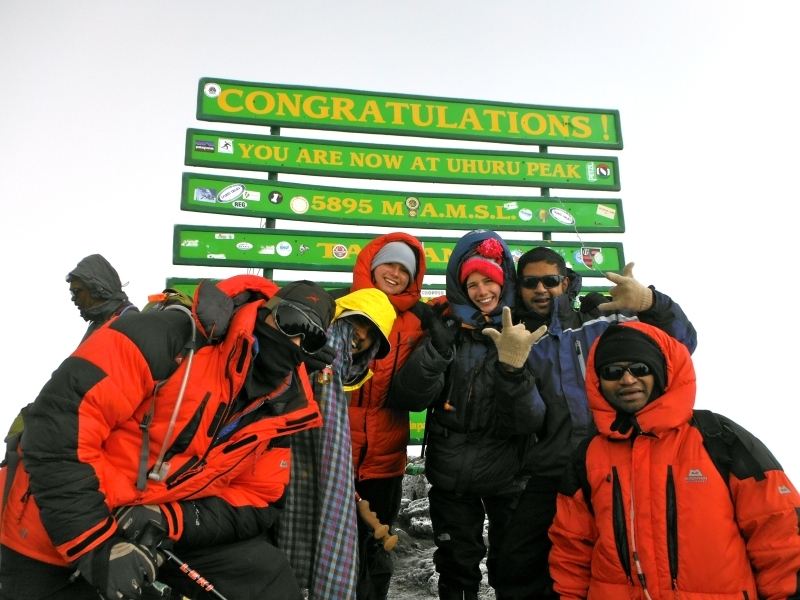 And you will receive one of these to proudly show your friends and family.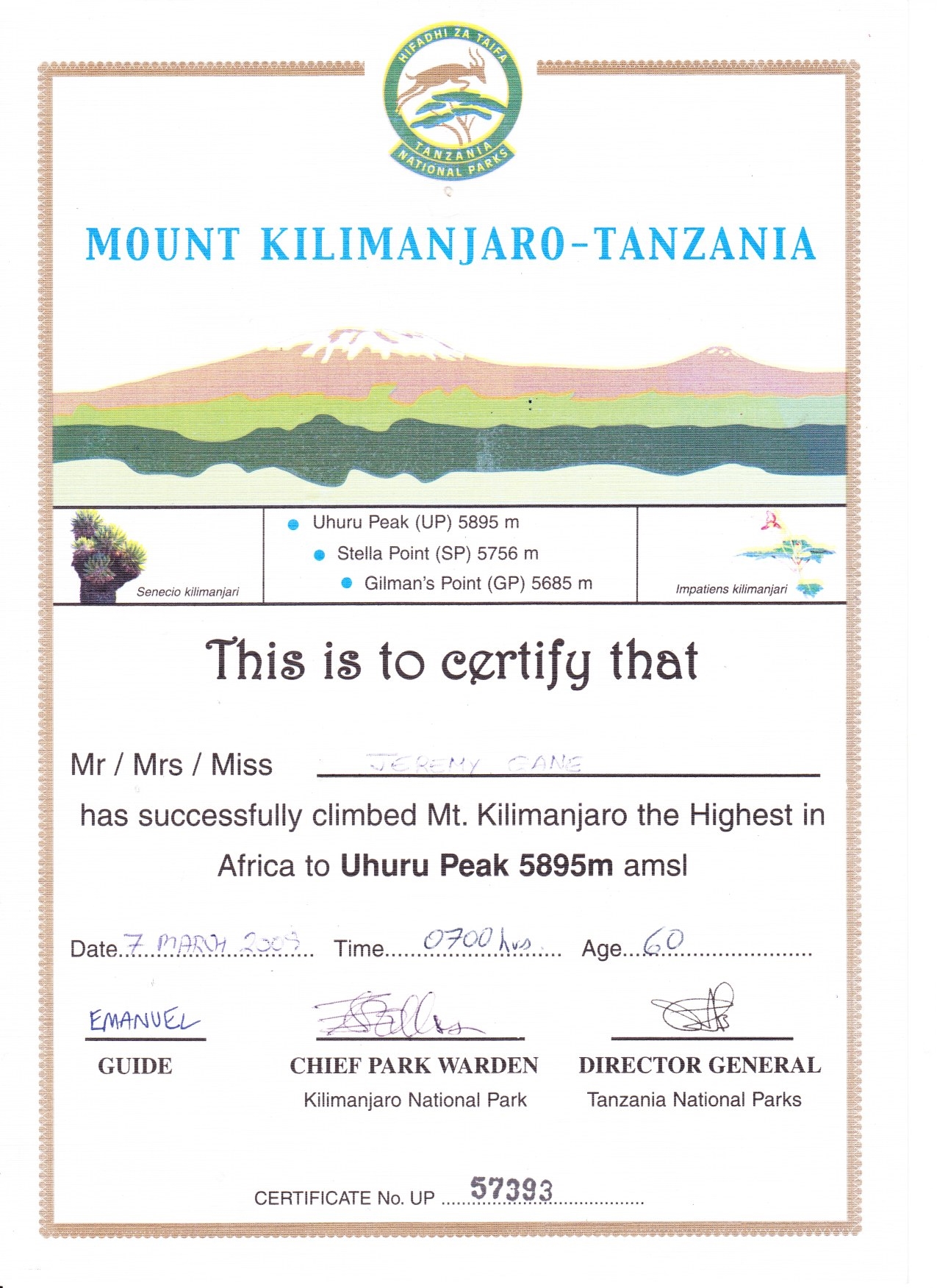 To help you plan your Kilimanjaro trek you can read more about Kilimanjaro here at www.kilimanjaroclimbs.com
We'd love to help you Climb Kilimanjaro. If you have any questions please ask them by using our Reply link.
If you have already Climbed Kilimanjaro do share you experiences with us by using the reply link.
See you on the top of Africa when you Climb Kilimanjaro!
See our image gallery of Climb Kilimanjaro on Pinterest.