Gorilla Tracking in Uganda
Gorilla tracking in Uganda is high up on most peoples 'to do list' of wildlife encounters. Seeing Gorillas in the wild as they play, eat and interact with family members is a memorable experience and one that is well worth the effort to reach them.
How does it work and what can you expect on your Gorilla trek
There are a limited number of permits available each day and once they have been sold, no more can be issued. Therefore if you are keen to go Gorilla tracking in Uganda, it's worth booking well in advance. A permit is only issued when full payment has been received, no one can hold a permit with a deposit, this makes it fair system for everyone concerned. Once the day arrives, you will gather at the ranger station in the early morning, the trackers will already have a good idea of where each Gorilla family is located, from the previous day. You can no longer purchase a permit to visit a particular gorilla family but you will be assigned a gorilla group on the day of tracking, they try to match fitness levels to the location of the gorilla families – but there are no guarantees! Although you don't have to be super fit to take part in this activity, the fitter you are the more enjoyable the experience will be. The trek will involve climbing over trees, pushing through scrub and vines and it could also be warm and humid too. When you reach the Gorillas you have exactly one hour to relish the experience, try not to spend the whole period looking through the lens of a camera but appreciate the encounter with your eyes too!
There are four main gorilla tracking areas in Bwindi National Park where a total of 11 different groups of Gorillas are located. The smallest group has nine individuals and the largest 26 members; each family group has at least one silverback. The Rushegura Gorilla Family has 19 individuals including one silverback. This group separated from a larger family in 2002, the breakaway was led by Mwirima who took with him several members and started with 12 individuals including 5 females. His has shown his devotion to create a stable family as the number of individuals increased to 19 by April 2010. At around 25 years of age, Mwirima is without question the most dominant silverback in his group and does not back away from showing his strength during fights with wild gorilla groups. The group used to cross over to the neighbouring Democratic Republic of Congo but they have now returned to enjoy the peaceful environment of Bwindi National Park. The group is known to be one of the calmest families and usually stays in the vicinity of Buhoma Village. Do not be surprised to see them wandering around the lodge gardens or visiting the souvenir shop at Gorilla Forest Camp as they are very curious, especially the youngsters who do not shy away from visitors and often like to 'get a better look'.
Each family group has an equally interesting story so why not book your Gorilla tracking in Uganda adventure soon! Call Sarah today on 01822 600 600/
Gorilla tracking in Uganda Permit Increase!
Permits for Gorilla tracking in Uganda increase by $100 to US$600 per permit on 1st January 2014. To avoid this increase you must book before 31st December 2013, be quick! However, discounted rates for gorilla permits are offered during the months of April, May and November at US$350 per permit, a discount of US$250 per permit!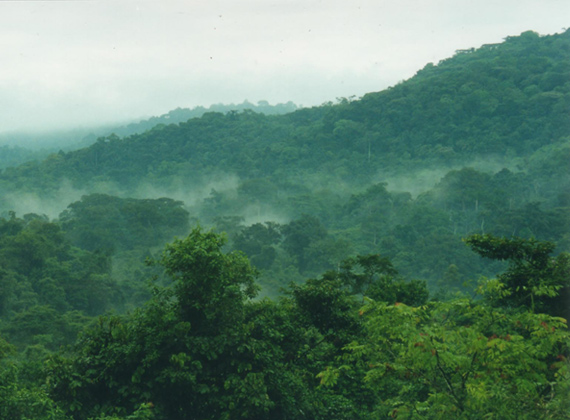 Read full itinerary for Gorilla Tracking in Uganda
Read itinerary for Gorilla Tracking in Rwanda
Read itinerary for Gorilla Tracking in Congo.