At Gane and Marshall, we believe that the outdoors is a wonderful forum in which to promote learning. That's why we're so pleased to announce the launch of our new range of UK and overseas school challenges and school expeditions.
Building on our extensive experience in the adventure travel market, we have put together a portfolio of carefully selected school challenge programmes designed to equip young people with the skills and experience that they will need to go forward in life. Far removed from ordinary school trips, these are real school expeditions intended to develop mindfulness, resilience, and confidence in students.
Our varied portfolio of school challenges for state, private and special needs schools will provide students with the opportunity to travel to diverse and unfamiliar regions of the world, from the deserts and mountains of Oman to Arctic Svalbard. They will learn about different peoples and environments, and engage with others across cultural and national boundaries. Travelling with the Maasai, the desert Bedouin, or the Nepali Sherpas, students will be exposed to very different perspectives and lifestyles, and return home with a greater understanding of their own place in the world.
SEE OUR SCHOOL CHALLENGES ON TV HERE!
From the Extreme Classroom Series – The Highest Classroom on Breakfast TV
We have over 20 years experience in providing adventure travel. In this time, Gane and Marshall staff have organised and led countless expeditions to remote and extreme environments, including a number of high profile events. Most recently, we were chosen as the official travel organisers for the Extreme Classroom series of events, as broadcast by the BBC.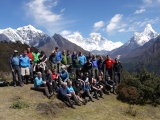 We operate to the highest safety standards. All of our school challenges are accompanied by qualified UK staff, including experienced mountain/polar leaders and fully trained UK doctors. We are ATOL bonded, and members of the ISMM and the Ethical Tour Operators Group.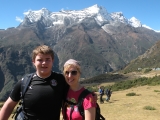 We offer flexible itineraries that can be tailored to the individual needs of your school and students. Unique among school challenge providers, we organise both open groups, which are accessible to students of any school, and private groups, organised exclusively for individual schools. This means that, whether your school wants to send 2 or 20 students on an expedition, we'll be able to find a programme to suit. You can even set up your own open group, which we will then promote to other schools.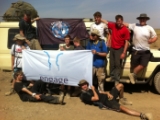 Our School Challenges Attention
We have chosen to focus on a small, carefully-selected portfolio of school challenges that our staff has direct and extensive experience of. Jeremy and Alan, founders of Gane and Marshall School Challenges, know each destination from the ground up, and personally lead many of our school expeditions. They will oversee your challenge from start to finish.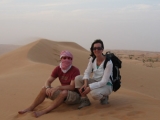 Our school challenges are competitively priced. They are also transparently priced – we offer fixed costs on our open groups, with clear prices, and no hidden charges or excessive deposit payments. We also provide a variety of flexible payment options, so that you can choose whether you want to fund your school expedition costs directly or through sponsorship money.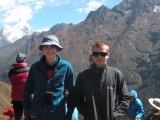 About the Organisers of Gane and Marshall School Challenges
The founders of Gane and Marshall School Challenges are Alan Chambers MBE and Jeremy Gane FRS.
Alan is an acclaimed polar explorer, adventurer, and special schools mentor. He has led many groups of students and adults on expeditions to extreme environments, and organised the first unsupported walk to the North Pole from Canada in 2000.
Jeremy (pictured on the right with Gary Barlow) is a founding director of both Gane and Marshall and Charity Challenge. He has worked in adventure travel for over 20 years, and was the operations manager for the celebrity Comic Relief Kilimanjaro Climb in 2009. He has extensive experience of both organising and leading treks, safaris, and adventure holidays.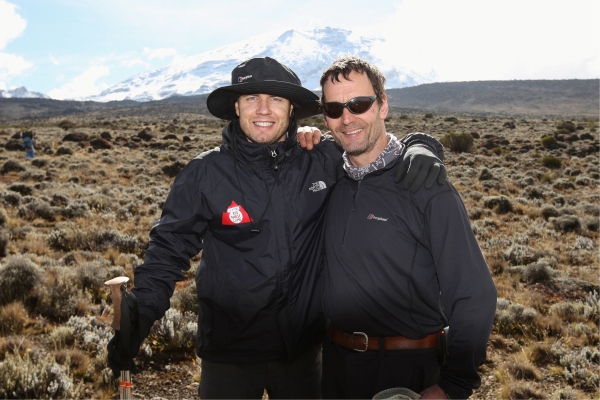 Contact Gane and Marshall School Challenges today to find out more or to start planning an expedition for your school.
Telephone: +44 (0)1822 600 300
info@schoolchallenges.co.uk
www.schoolchallenges.co.uk
Postal Address: School Challenges, 22-23 Arcadia Avenue, Finchley Central, London, N3 2JU