Nepal comfort treks are a high-end, lodge-based alternative to traditional camping treks. On this type of luxury Himalayan trek you will stay in comfortable, heated lodges and en-suite guesthouses, ideally suited to couples and families with children.
Nepal in comfort programmes are gentle by Himalayan trekking standards, proceeding at a relaxed pace (typically 4-5 hours trekking per day), and to a maximum altitude of 4,000m. For the leisure traveller who is looking to explore the beauty of the Nepali Himalayas but is put off by the Spartan conditions associated with camping-based treks, our Nepal in comfort treks provide an ideal alternative.
See our new Nepal in Comfort mini-brochure for further information, including costs and full itineraries.
On a Nepal comfort trek you will get a good night's sleep in properties like this…
…as you can see you won't miss out on the views!
On a Nepal in Comfort trek you will dine in comfort too. That might be indoors…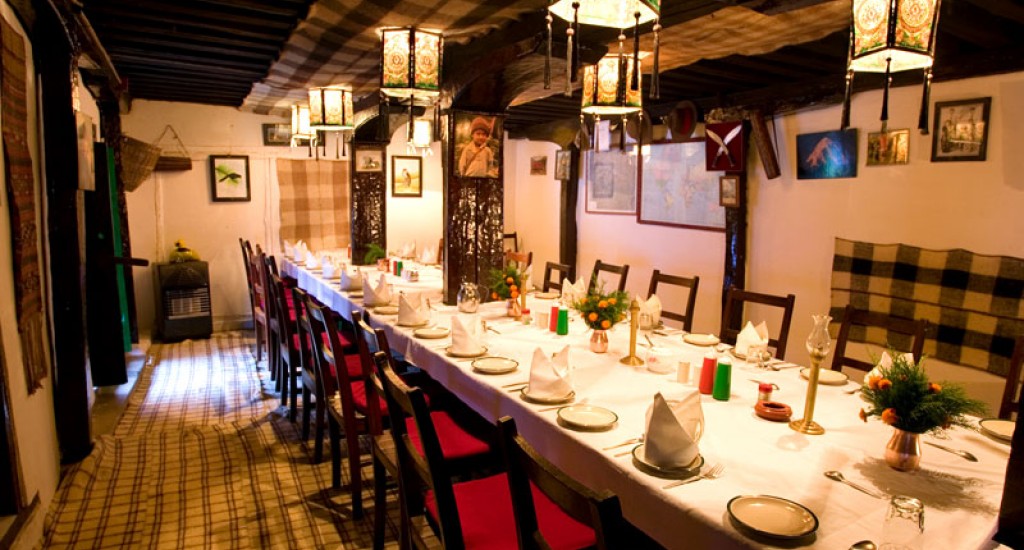 …or outdoors…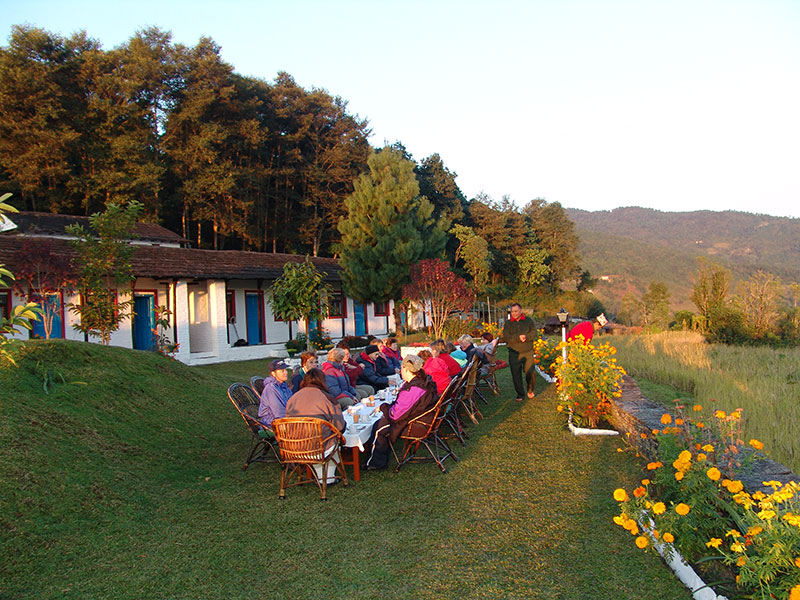 We have itineraries which visit these regions…
Nepal in Comfort treks – Annapurna Region
You can trek high or trek low in the majestic Annapurna Region.
Nepal in Comfort treks – Everest Region
Follow in the footsteps of intrepid explorers in the Everest Region underneath the watch of the world's highest mountain.
Nepal in Comfort Treks – Kathmandu Valley
There is much to discover in the valleys surrounding Kathmandu, with timeless villages and farming life that seems unchanged away from the influence of the city.
With a variety of treks of different altitude and duration – there is almost certainly one ideal for you!
A great range of extensions are also available to Chitwan National Park, Bhutan and India.
Nepal's best lodges are already very, very busy for the 2014 trekking season so don't delay – get in touch now and start to plan your Nepal in Comfort trek.
Call Jeremy on 01822 600 600 or Email Jeremy@ganeandmarshall.com