Ethiopia Historic Route – Unforgettable and unique
Traversing Ethiopia's Historic Route is a mesmerising and unique travel experience that will leave you with unforgettable memories, fabulous photographs, and many unanswered questions.

Mention that you are going to Ethiopia, and most will immediately reference the famines of the 1980s, tell you that there is nothing there and ask you why you want to go? Well you can be fully confident in your response that Ethiopia has some of the world's most spectacular, exciting and least visited historical treasures. Or you may not wish to tell them at all, so that you can preserve the intimate secrecy of this very special travel destination and keep its treasures all to yourself!
An Ethiopia Historic Route tour usually begins from Addis, the Captial of Ethiopia and continues north to Bahir Dar on Lake Tana, Gondar, Axum and finally Lalibela, completing the full circuit. It is common to fly between the major cities due to distance and road quality.
There are 37 islands on Lake Tana and 30 of them have churches and monasteries of considerable historical and cultural interest. This makes for an adventure as you travel by boat and then on foot to discover each of the sites. Many of the monasteries do not allow women to enter inside so careful planning is required to avoid disappointment. There is much to discover on these islands including mummified remains of emperors, ancient libraries, pillars claimed to have supported the Ark of the Covenant and murals dating as far back as 16th century. Along with that you can't help but discover the wildlife of these self imposed nature sanctuaries, which ranges from monkeys to exotic forest birds.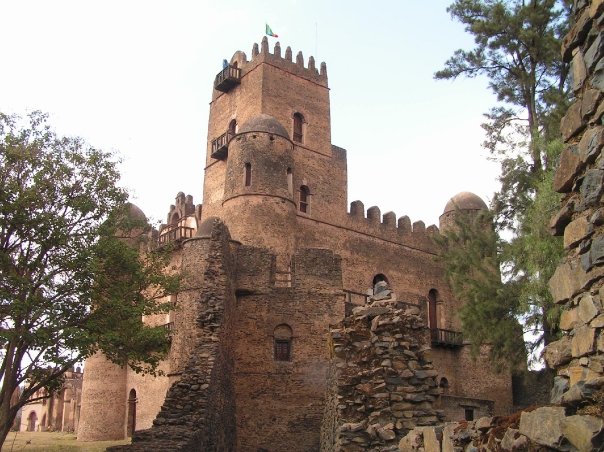 The city of Gondar has its own unique style with well preserved castles, the Emperor Fasilidas' Bathing Pool, the elaborately decorated Debre Birhan Selassie Church and, out of town, several palaces – the region is simply steeped in history. A walled "Royal Enclosure" protects six castles connected by tunnels and raised walkways. Architecture combines Portuguese, Axumite and even Indian influences. Debre Birhan Selassie Church contains some breathtaking paintings depicting many ecclesiastical  stories, the most famous being the ceiling paintings of 80 cherubic faces, an unforgettable sight looking down on your with their wide Ethiopian eyes.
Into the north and the distinct region of Tigray, the indigenous people here are shorter, their faces more angular, they speak a different language with noticeable influences from nearby Eritrea. The Ancient City of Axum might be regarded as the cradle of Ethiopian Culture and Christianity. Once the capital of the ancient Axumite empire, Axum houses a wealth of quite startling antiquities, including a field of stelae, stone tombs high enough to walk in to, ruined palaces and much more. Axum is also reputedly home to the Ark of the Covenant; in this perfect mystery the Ark is guarded by one honored guardian for his lifetime, he may not leave and not another soul is allowed to see his ancient and most powerful treasure. Challenge the story too much and local people seem to put up a wall of silent protection around their legend, some in genuine fear of the almighty power of the Ark and some to protect its value as a tourist attraction.
In the area between Axum and Lalibela there are 120, little visited, rock-hewn churches scattered through the region. 95% of the population here in Tigray are Orthodox Ethiopian Christian and each church has its own history and story. Likely as not you will see no other tourists here which makes you feel like a real adventurer and heightens the discovery experience.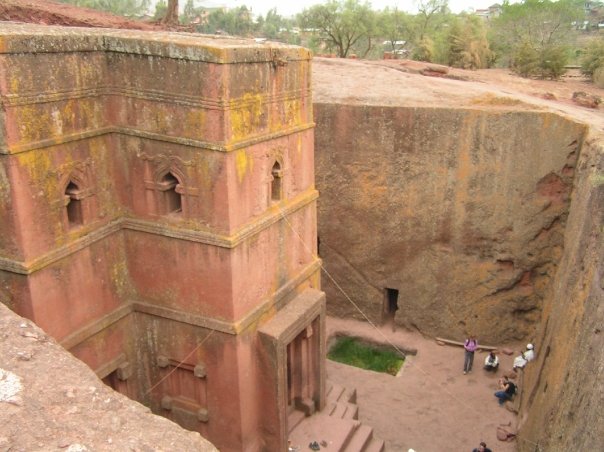 Lalibela is normally the final visit on the Ethiopia Historic Route and is best known for the impressive churches here that are carved from the rock face and hidden below ground; they are quite rightly a UNESCO World Heritage Site. These churches are not only carved from the rock itself but they are also linked by a network of crevices and tunnels.
They are still in religious use and the robed priest guardian of a church will pose for photographs. Amusingly they will often don a pair of sunglasses if you intend to use flash photography to protect their eyes, which just adds to the intrigue here. There are eleven churches in all at Lalibela and they were carved out of the mountainside at least 800 years ago. The complex boasts the largest monolithic church in the world, intricately carved reliefs and detailed icon paintings.
There is such a devout, almost infectious, following of Orthodox Christianity in Ethiopia that even those who are not normally so inclined to believe will feel tempted to join in and share the visible powers of this strength of belief after spending time here. The seductive belief of those who have so little but exhibit such grace and majesty in their religious practice is nothing short of astonishing to experience and hard to resist joining in.
The facts that surround the history of Ethiopia are none the less remarkable than the many myths and legends that also abound here. Whether you love history, religion or just a good story, Ethiopia Historic Route will cast its magical spell on you.
Ethiopia Historic Route is a Guest Blog written for Gane and Marshall by Rachel Clarke. 

If YOU would like to contribute a travel experience to our blog please get in touch with a draft of your blog between 500 – 1000 words. – jeremy@ganeandmarshall.com
Gane and Marshall are experts in the Ethiopia Historic Route and can provide you a travel experience that is tailored to suit your particular needs and interests.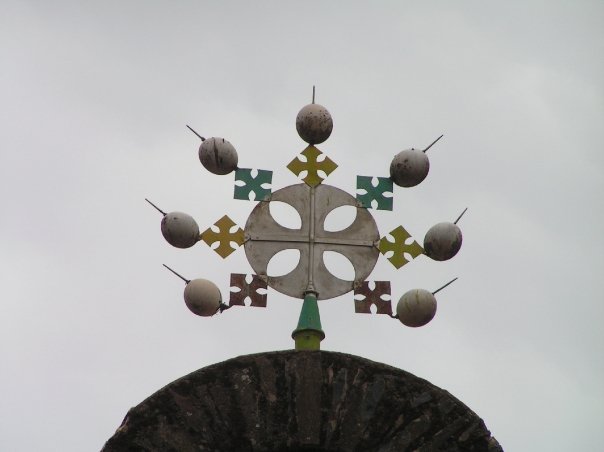 Example Itinerary for Ethiopia Historic Route
Gane and Marshall will shortly be provided scheduled group tours of the Ethiopia Historic Route. These group tours are ideal for those who are booking alone but do not wish to travel alone, or for simply those seeking like minded company. Please email Jeremy if this is of interest to you and he will make sure that you will be the first to receive details when available – jeremy@ganeandmarshall.com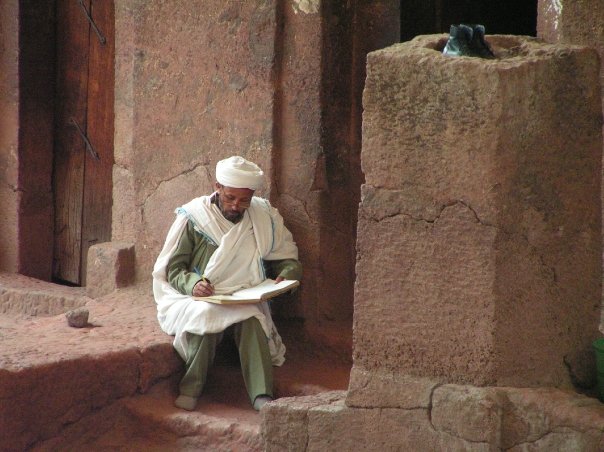 Ethiopia also offers great trekking opportunities, away from the crowds. You can read more here: Ethiopia Trekking