Memories of an Adventure Holiday in Oman
A guest blog by Rachel Clarke
I remember my adventure holiday in Oman very fondly. In brief I would describe Oman as a peaceful, unspoilt, friendly, intriguing  holiday destination – with plenty of sunshine and a good variety of culture, wildlife and landscapes to discover. I would highly recommend going there now, while it is still largely undiscovered. (Ssssh don't tell everyone!)
There is great scope for an unforgettable adventure holiday in Oman with its varied terrain and natural landscapes.  Below I list my favourite adventures …. many others are available.
4WD Dune adventure
A well maintained vehicle and an experienced driver make a desert 4wd trip an unforgettable, adrenalin-filled adventure. Driving full speed up the steep dunes, you will feel your heart pound as you perch over the peak, stopping abruptly to absorb the magnificent views around you. Wheel spinning and aborted ascents are all part of the fun! Take the time to stop, get out of your vehicle and just absorb the total quiet around you.
There are several areas of desert in Oman that you can visit, the largest being 'the Empty Quarter' – this is the biggest desert in the Arabian Peninsula, and void of any oasis. Don't enter without a guide and vehicle!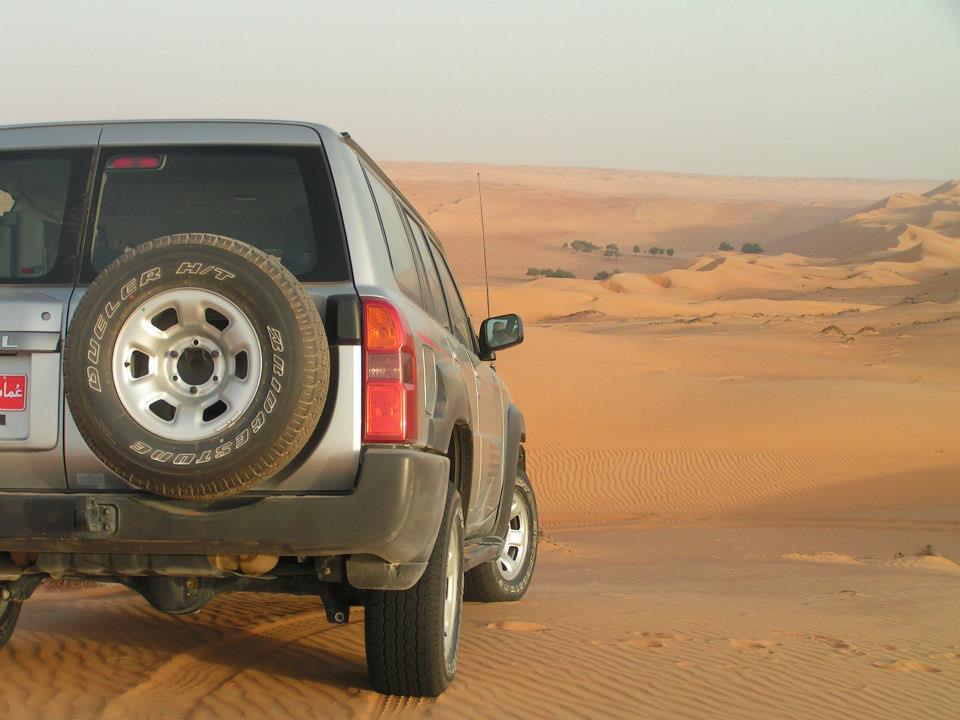 Overnight adventure in a desert Camp
To really appreciate the Omani desert you need to experience it at all times of day and night. Sun rise, sunset and starry night skies all hold their own magic.
Desert camps range from basic "bring your tent" wild camps to luxury camps with en-suite tents and swimming pools. Personally I think a little comfort is very welcome when camping in the wild! Relaxing by the pool in the heat of the day after climbing nearby sand dunes is certainly an experience to remember. And of course an en-suite shower helps to wash away the dusty dirt of the day's adventures. If you're going for the full-on Lawrence of Arabia experience, however, then you might like to ditch the pool in favour of the pure adventure of a wild camp, complete with Bedouin tent!
You might think that sleeping in the desert would be a quiet experience… yes, sometimes maybe you could hear a pin drop in the sand, BUT other times you will experience the ruckus of passing camels, goats and goodness knows what else, parading noisily by your tent as they enjoy the cool of the night without a care in the world. This is a taste of Bedouin life!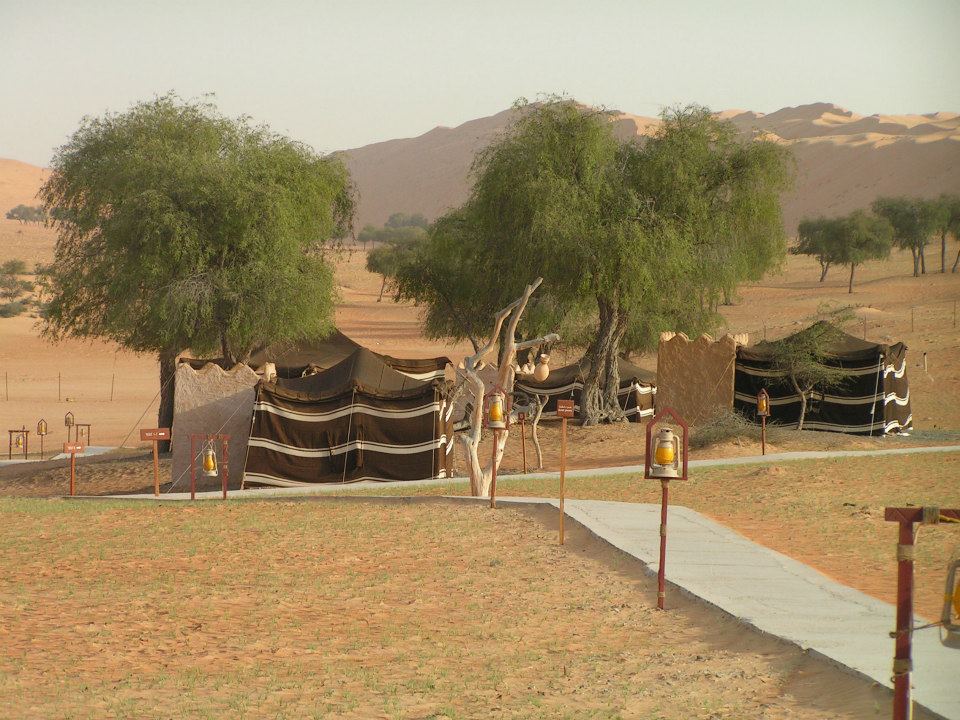 Hike and swim in a fresh water wadi
Hiking through silent, rocky valleys to reach natural swimming pools, with tunnels and caverns to explore, is a great natural adventure. There is nothing quite so refreshing as a fresh water dip on a hot day. Make sure you carry and drink plenty of water as the heat can overcome you unexpectedly as you hike. Jumping into the clear fresh waters make your efforts on foot worthwhile and brings your whole body alive – reviving those hot toes!
Turtle watching adventure
For animal lovers picking your way down the beach by torchlight at night and watching babies turtles hatch, then scurry their way across the sands to the freedom of the ocean, is a heart warming experience. With any luck, you may be able to see the eggs being laid, watching as the female turtle, rather cumbersome on land, painstakingly digs herself a big hole and then fills it with her future offspring.
Oman is home to 5 of the 7 species of turtle and there are several good viewing places to visit them under the careful guard of conservationist programs.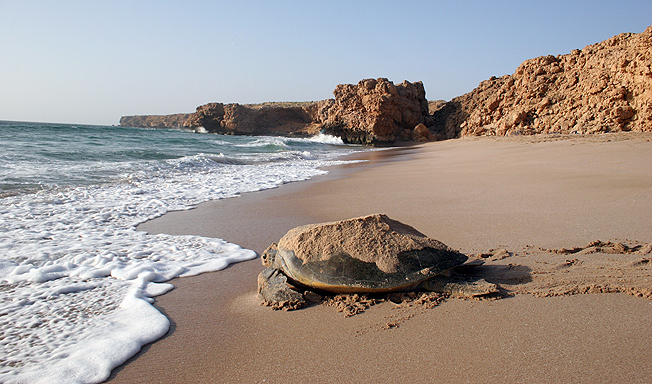 Dolphin viewing & snorkelling boat trip
You cannot but delight at the sudden appearance of a frolicking school of dolphins as they dip, dive and race alongside your boat. Their joy of life is truly infectious! Taking photographs can be tricky as they move so fast.
Once the dolphin excitement is over you can head inshore, don your fins and snorkel and take a look at the splendid underwater beauty of Oman. A great variety of brightly coloured fish and delicate corals await you. On a good day crystal clear, calm waters enhance your viewing.
There are several good coastal locations where you can watch dolphins in Oman.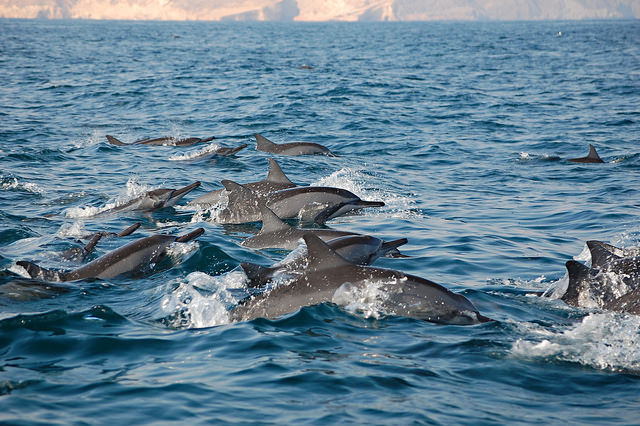 Dhow sailing trip
For those who love the sea a Dhow sailing trip is an Omani adventure worth taking. These traditional wooden boats cruise with a grace, conjuring a spirit of high seas adventure! You can take anything from a sunset sail to an overnight cruise.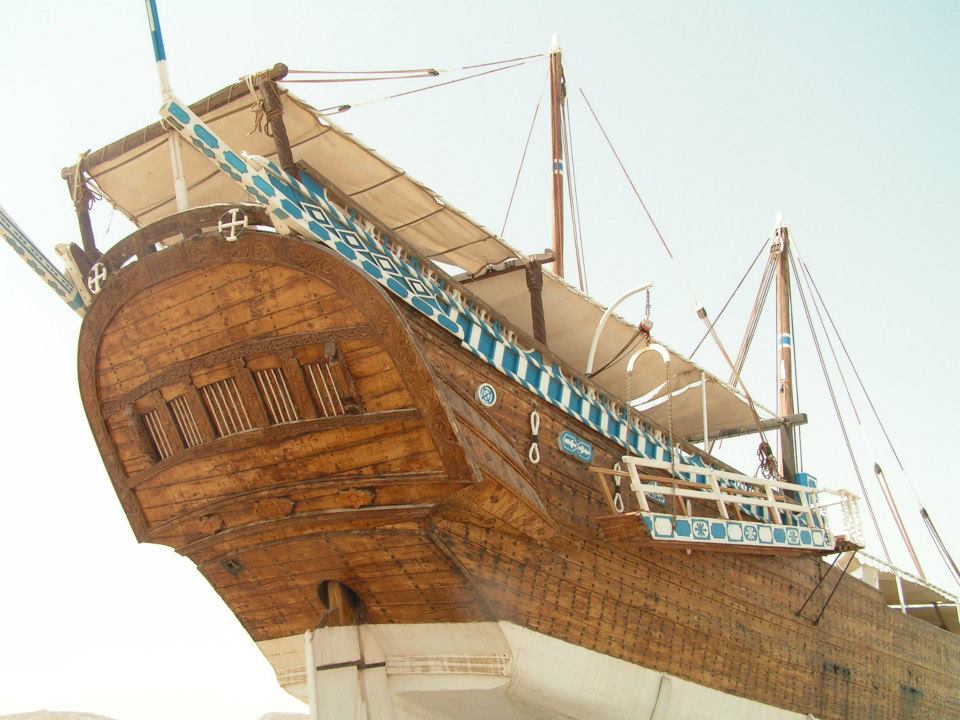 Whatever activities you love, hospitable Oman will bring you a great adventure holiday.
Sample itineraries for your Adventure Holiday in Oman
Read our blog – Trekking in Oman