Read on and discover our TOP FIVE small group adventure holidays for 2015
At Gane and Marshall we have always specialised in tailor-made holidays, aiming to provide unique and personalised experiences for our clients, rather than "off-the-shelf" package tours. You might not have known, however, that we also offer a very small and select collection of group tours. These small group adventure holidays depart at fixed dates throughout the year and are open to anyone to join.
Our aim with all of these adventure tours is to offer something that is unique, which stands out from the standard tours currently available on the market. With this in mind, we've put together a list of our most exciting new small group adventure holidays.
All of these unique tours are new for 2015.
These tours are also new in other respects, either because they visit largely untrodden regions offered by few if any other UK tour operators, such as Tigray in Ethiopia; because they offer a chance to travel with some of the most experienced and respected guides, such as Zablon Beyene and Alan Chambers MBE; or because they have been timed to coincide with the exciting new events happening in the most remote corners of the world, such as the Desert Knights 2015 mountain bike race in southernmost Namibia.
Between them, we hope you'll find something to inspire you!
Ancient Ethiopia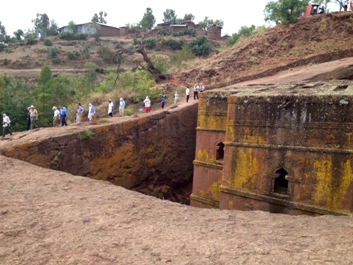 Trace the history of Ethiopia, from the Biblical temple of Yeha, through the medieval rock churches of Tigray and Lalibela, to modern-day Addis.
Our new Ancient Ethiopia guided tours combine the best of Ethiopia's famous Historic Route (Lalibela, Gondar, Axum and Lake Tana) with remote Tigray, a rarely-visited region of Ethiopia remarkable for its stunning rock churches. The tours are led by the superb Zablon Beyene, a highly experienced guide and all-round fixer who has worked on such programmes as the BBC's Human Planet and An African Journey with Jonathan Dimbleby.
We have two small group adventures scheduled for 2015, both timed to coincide with a major religious festival—Palm Sunday in April and Meskel in September—and more for 2016, including a Timket (Jan) departure! We can also organise a private, tailor-made tour based on this programme to suit your preferred dates of travel. See our Ethiopia travel pages for further details, or get in touch.
Desert Nights
Explore southern and central Namibia on foot, by 4×4, canoe and by mountain bike, on this adventurous small group tour scheduled for Sept 2015.
New for 2015, our Desert Nights small group adventure holiday offers you the opportunity to take part in one of sub-Saharan Africa's newest and most exciting adventure sport events—the Desert Knights mountain bike race—as part of a wider guided tour covering the very best of southern and central Namibia's natural and historical attractions, including Sossusvlei and Windhoek.
This one-off departure is scheduled for Sept 2015 and will accommodate just six participants. Both the Guardian and Financial Times have cited our Desert Nights adventure as one of the most exciting new adventure tours to launch in 2015—don't miss it!
Pyramids of Life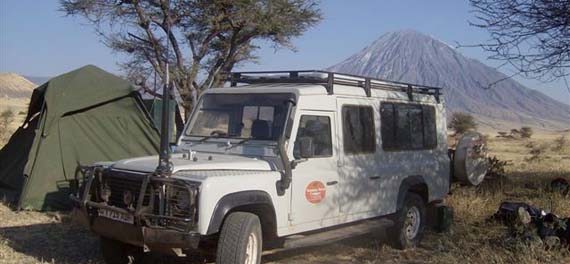 Learn what it takes to be a safari guide in this one to three week Serengeti and Masai Mara wild adventure taking place in March/April 2015.
Serian Safaris, one of East Africa's most respected luxury safari operators, are offering G&M clients a unique and exciting opportunity to join one of their safari guiding teams, led by Chris Stamper, on their annual training programme. The training will take place in the Serengeti and the Masai Mara over the course of three weeks in March and early April, and will cover everything from bush skills to animal identification. The Pyramids of Life itinerary offers a new and exciting twist on the standard safari formula, and a wonderful opportunity for safari enthusiasts wanting a richer, more immersive experience!
If you missed this one – Register your interest now for a 2016 trip!
Journey with the Maasai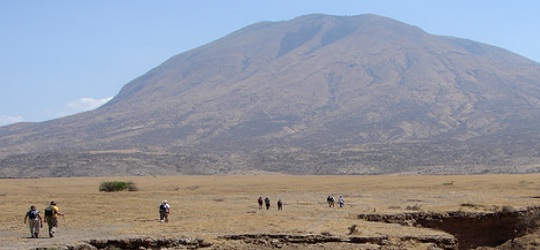 Venture into the Maasai Lands of Tanzania, and discover the nomadic way of life.
Journey with the Maasai is a small group adventure holiday ideal for anyone wanting to acquire an in-depth knowledge of Maasai culture. The seven-day, 4WD and light walking safari is led by expert guide Sam Diah, who has worked for many years developing tours amongst the Maasai tribe, as a guide and interpreter. Travellers will experience first-hand the important aspects of the nomadic way of life, from traditional village life and rites of passage, to hunting and herding techniques, and the use of plants for medicine and nutrition.
Perhaps the most revered of the great African nomadic tribes, the Maasai originated in the Nile basin and migrated south through Ethiopia to Kenya and Tanzania in the seventeenth and eighteenth centuries. They were then known as the fiercest of warriors, but now struggle to retain their modest lifestyle. Community tourism such as this helps to generate important income for the Maasai guides and their wider families. The tour departs 23 – 30 August 2015 and prices start from £1,856 per person.
Into the Arctic with Alan Chambers
Travel to the White Island of Spitsbergen, in the Svalbard Archipelago, and experience the midnight sun.
Into the Arctic is a five-night itinerary that offers a variety of winter adventure activities that act as a taster of one of our longer Polar expeditions. Polar Explorer Alan Chambers MBE, FRGS will lead the tour and teach you about survival in the Arctic and the conditions that will be experienced on a North Pole expedition. Alan will help participants develop the necessary skills needed for the undertaking of a Polar attempt, such as sledge-hauling and glacier camping.
Alan Chambers participated in the planning and execution of the first successful winter crossing of Iceland, the planning and execution of the first ever winter crossing of Iceland on skis from the West coast to the East, and the planning, preparation and leading of the first successful British unsupported walk to the Geographical North Pole from Canada.
So there's a taste of small group adventure holidays with Gane and Marshall
Get in touch if you'd like to learn more about any of the new for 2015 adventures described above. And don't forget that we also offer a long-running range of small group safaris to Kenya, Tanzania and Namibia, as well as affordable Kilimanjaro open groups!
When did you last have a great adventure?