We are delighted to announce that Wayne, Carol, Felix, Haden and Joydeep reached Uhuru Point at 13:40 today. Congratulations to them all. They have pioneered a completely new route up Kilimanjaro!
Wayne and the group called in this evening with an audio diary:
The five tough climbers left before dawn, climbed the rocky step onto their main approach ridge, and then trekked up to the breach in the Northern Icefields through which they had access right into the vast Crater of Kilimanjaro.
After passing through the Northern Icefields they had to contour around the Reusch Crater – an inner ash cone within the main crater – which is no small feat at an altitude of nearly 6000ms! At that stage they met with freezing mists and poor visibility. It is easy to become disorientated and even lost in this vast high altitude amphitheatre.
This was not the end of the ascent. They then had to climb the inner rim to reach Uhuru Point at 5,895ms, or 19,340ft!
The descent off the summit of Kilimanjaro is always a gruelling, painful process during which tired limbs scream out for rest. Today they trekked down over 2000ms, to finally reach Millenium Camp at around 18:00 – 13 hours after setting out.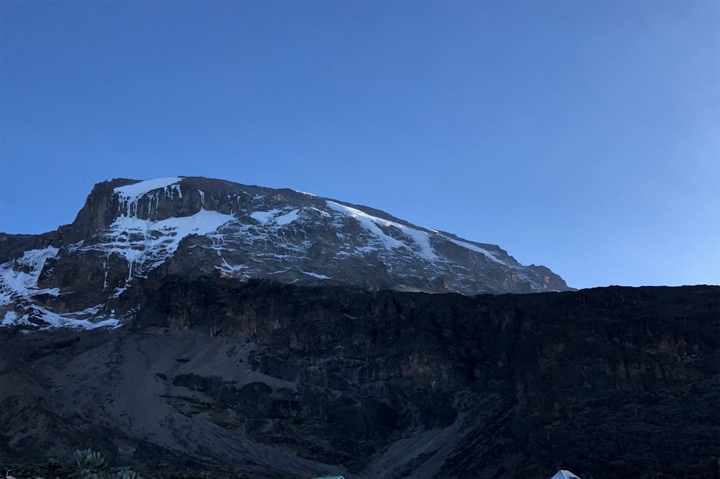 Tomorrow will see the climbers descend through the rainforest to their vehicle, waiting to transfer them back to Arusha, where a celebratory dinner, a comfortable night's rest, awaits!
Congratulations to the adventurers, to Wayne their guide and mentor, and to their superb Tanzanian support team!