Now the North Face climb group are encamped on the north side of Kilimanjaro. Their location is a completely new camp on a level, sheltered strip of land below a vast scree slope and steep rocky ridges.
Today the adventurers climbed up onto the rock ridge and trekked to a point just above 5000ms to gain altitude acclimatisation. This was important preparation for their summit bid tomorrow.
The group  are now back down at Scree Camp and preparing for the summit push early tomorrow morning.  This will involve wake up around 4AM and climbing onto the ridge in the dark around 5AM. Sunrise is around 6AM and as the frozen slopes are lit up and warmed by the sun they will see clearly up to the ridge line over 1000ms. above them. Once they have crossed that ridge they will see the Northern Icefields and the way into the vast crater of Kilimanjaro.
A day of great adventure awaits them!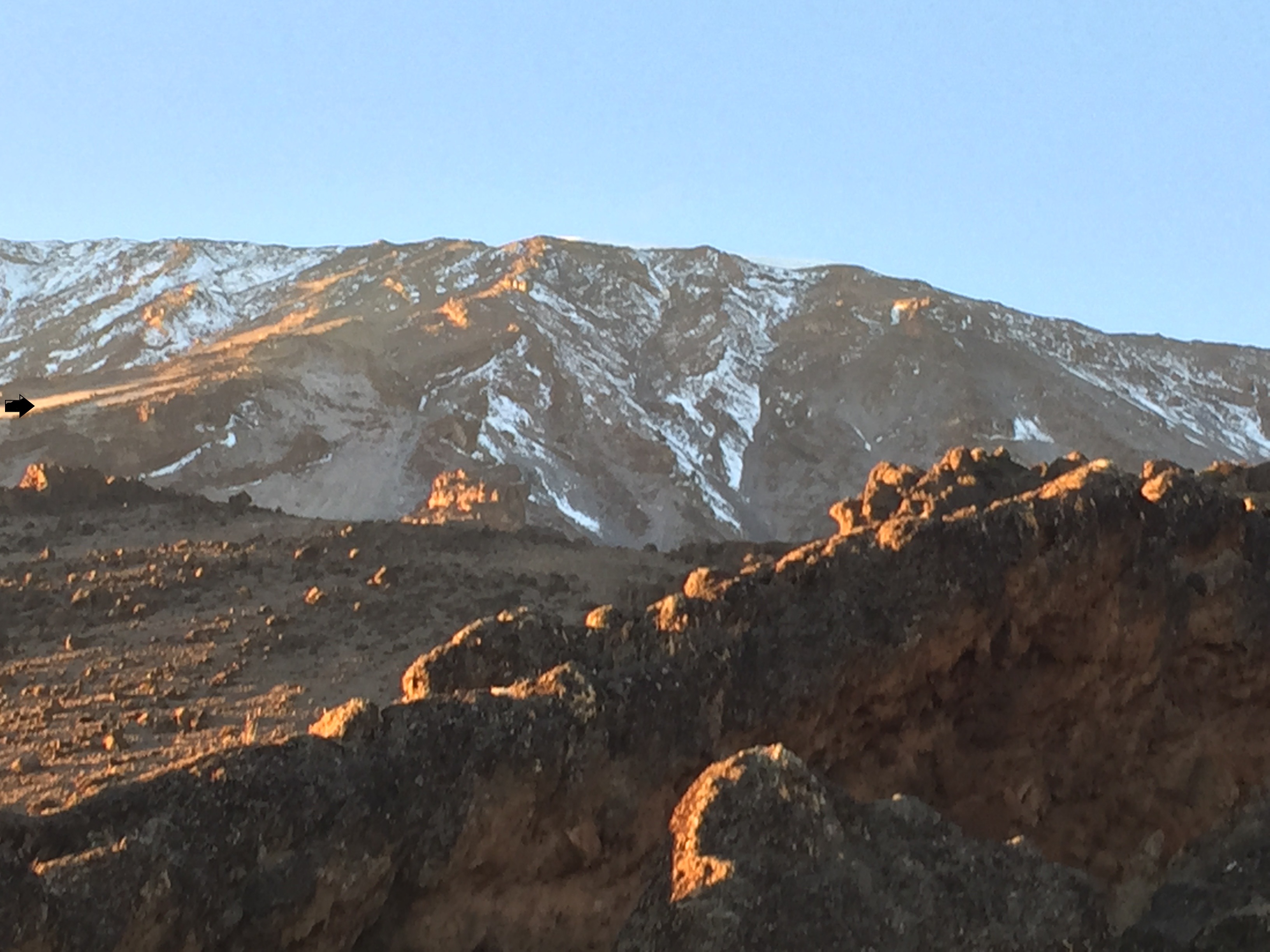 Approaching Scree Camp. New summit route is on the left marked by black arrow. It can only be accessed by a rocky scramble.