Yesterday saw the North Face climbers make the long journey from Barranco Camp to Moir Hut, a little-used camp situated on the north-western face of Kilimanjaro.
We received a very positive message from Carol this morning, sent from Moir where the group are currently resting and acclimatising:
Tomorrow the team will head onto the north flank of Kilimanjaro, where they will get their first sighting of the new route to the summit that they will be pioneering.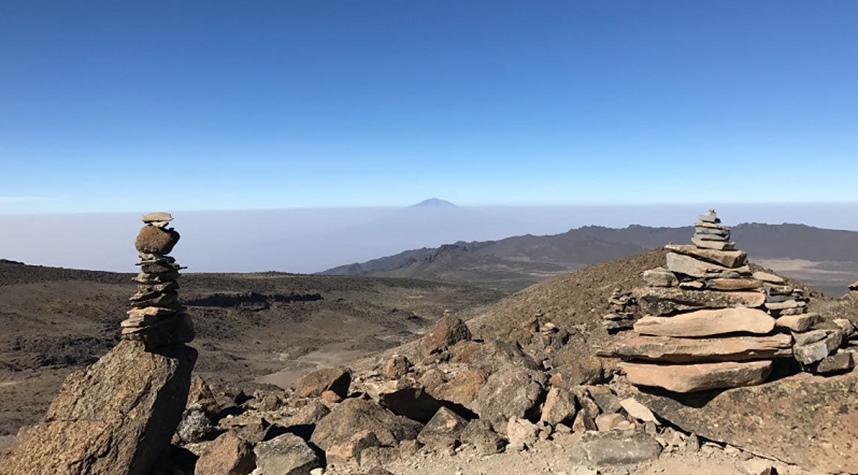 Keep an eye on our blog for further updates as the group make their way to the summit!