It's day 2 of the North Face climb, and our team of intrepid trekkers have just ascended all the way to Barranco Camp via the very steep, and rarely-trodden, Umbwe Trail.
Group leader Wayne called in with two phonecasts, which you can listen to here:
North Face phonecast from Umbwe Cave:
North Face phonecast from Barranco Camp:
A rapid-ascent trail, Umbwe is rarely used by ordinary trekking groups, due to the challenge posed by its steep and rocky terrain. Yet our tough climbers were able to complete today's hike in an excellent time of four hours!
Clear weather aided the group, and allowed them to fully enjoy the phenomenal views from Umbwe Route all the way to the summit.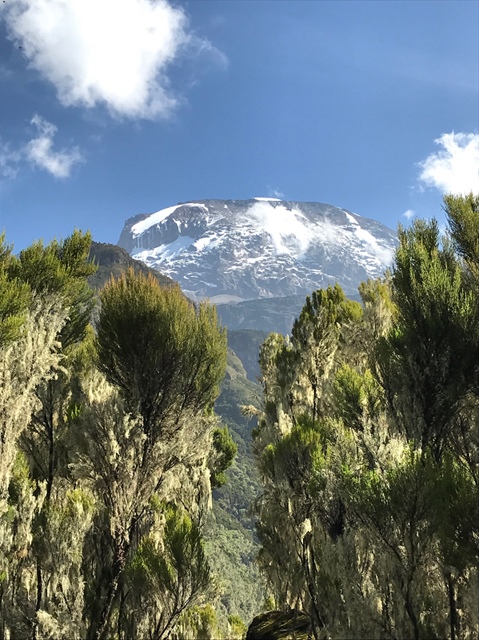 Their base for the night, Barranco Camp, is located on and forms a junction for four Kilimanjaro routes: Umbwe, Machame, Lemosho and Shira. Following the tranquility of Umbwe Route, Barranco will seem busy and noisy. But the group will soon escape the crowd as they continue to contour around to the northern face of the mountain, before making their way up on to the crater rim, where they'll be camping 4 days hence.
Tonight, however, they'll be enjoying the awe-inspiring views of the Western Breach from Barranco: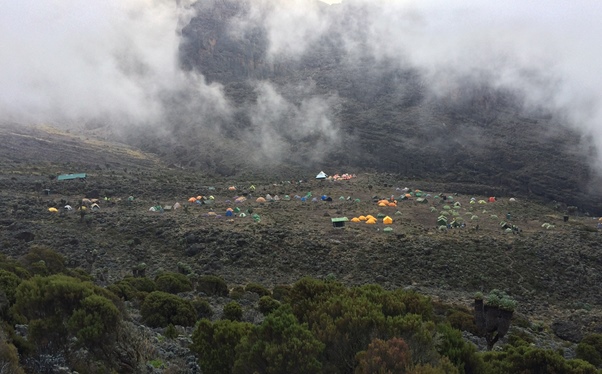 Keep an eye on our blog in the coming days for further updates, as the group leave the busy junction and head north west to Moir Camp on the north west side of Shira Plateau, before beginning their gradual ascent to the summit.