Botswana's safari parks and game reserves:
private vs public
Botswana is unique among African safari destinations in that much of its wilderness has been divided into private concessions. While such concessions are common elsewhere in Africa, only in Botswana do they constitute such a large proportion of the country's protected land (almost 50%). Unlike in Kenya or Tanzania, for instance, where the major public parks are huge and the private reserves comparatively small, in Botswana you can confine yourself almost entirely to private concessions and still experience the best wilderness areas that the country has to offer. This has its advantages and disadvantages, and it's important to have a good idea of the differences between Botswana's private and public reserves when planning your safari, particularly if you intend to visit the Okavango Delta.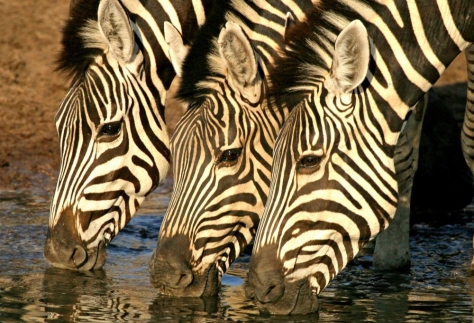 Botswana has a reputation as one of Africa's most exclusive (and expensive!) safari destinations, a reputation which owes much to the country's proliferation of private wilderness reserves. Large and isolated, Botswana's private concessions, unlike the public parks they border, entertain few guests relative to their size (the average across Botswana's concessions is about 1 guest per 50 square km!) Most sit alongside public parks and reserves, and almost all of them are unfenced. This is important, for it means that the wildlife (and guests) can travel freely and without disruption. (Contrast this to safari parks elsewhere in Africa, for instance in the Kruger, where the proliferation of fenced reserves has greatly affected the animal migration patterns. Botswana has for the most part avoided this problem, thanks to its emphasis on larger, unfenced reserves.)
The Okavango Delta, Botswana's most famous wilderness area, is largely made up of these private concessions. Surrounding Moremi Game Reserve, the protected region at the heart of the Delta, is a patchwork of concessions, many very large (up to 3,000 square kilometers), and all unfenced. Most have only a handful of camps and lodges, and restrict access to those staying in them, meaning that you're unlikely to encounter many other guests while on safari in a private reserve. In comparison to the great safari parks of East Africa, the Masai Mara and Serengeti, where large groupings of vehicles are common in the more popular game-viewing spots, the Okavango offers a much greater sense of isolation thanks in large part to its network of private territories.

The choice between staying in a public or private safari area is less stark in the Okavango than it is in other safari parks, partly because so much of the Delta eco-system is enclosed within private reserves—simply put, there are more camps on private land than there are within the public access areas at the heart of the Delta. Most private camps are anyway positioned at the edge of these concessions so that they can enjoy easy access to the central Okavango and Moremi Game Reserve. This is ideal, as Moremi's permanently-flooded lagoons generally offer the best game-viewing of any region of the Delta.
The choice in other parks is often a bit starker. While many of the Okavango's private reserves provide the best of both worlds—a good level of privacy combined with easy access to the core game-viewing areas—elsewhere there are often trade-offs involved. In Chobe, for instance, the private reserves of the Kwando-Linyanti area, which sits between Chobe NP and the Delta, offer an altogether more exclusive experience than the core areas of the National Park, which tend to be very busy, but don't allow access to the primary game-viewing territories at the heart of the park. To experience the best of Chobe you really need to confront the crowds and spend a few nights in a camp/lodge at the centre of the park or in a mobile camp.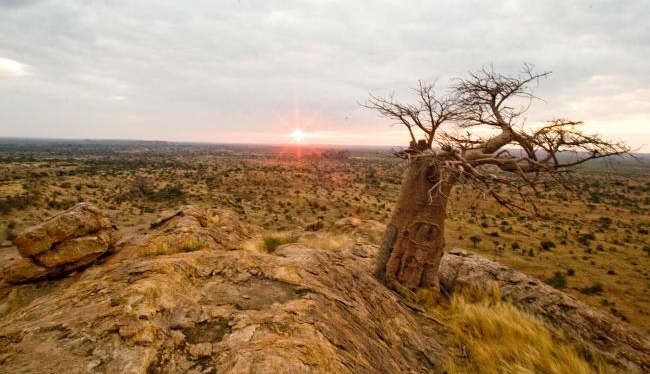 There are thus trade-offs involved when choosing between a public and private safari area; private reserves often offer greater privacy but not always better game-viewing. Of course, there are many other factors to consider when choosing where to stay on safari, such as price.
If its concessions account for Botswana's reputation as the most exclusive of safari destinations, they are also responsible for its reputation as the most expensive! The private concessions generally charge a premium for the privacy they offer. In contrast, Botswana's public parks, particularly Chobe, can be much more affordable. (Budget safaris to Botswana will usually skip the Delta altogether, and focus solely on Chobe. Contrast this to East Africa, where the greatest game parks—the Serengeti, Selous, Masai Mara—are all relatively accessible and accommodate a good range of budgets. Low-cost safaris in much of Botswana aren't really a viable option, unless you travel out of season). This distinction is complicated in some areas; some of the Delta's best-value campsites are in remote private concessions whereas a number of the campsites in Moremi charge a premium, but on the whole private equals more expensive.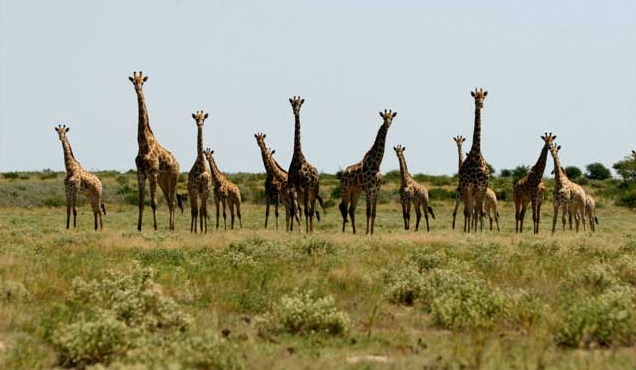 It's also important to consider what activities you want to do while on safari. As well as greater privacy, private concessions offer greater flexibility. Not being restricted by National Park guidelines, and with fewer visitors than the core game-viewing areas, they can afford to be more liberal in the game activities they permit; walking safaris and night safaris, for example, are an option in most concessions, and, unlike in the public parks, there are often no curfews. Knowing what you want to do and see is important. A walking safari or fly-camping expedition in the remoter regions of the Delta will have more appeal for many than a big-game safari in the central Chobe.
In practice, a good safari is likely to involve a mix of public and private camps. Your budget, where you want to stay, how much you value privacy, will all help determine the reserves you visit and the camps you stay at. Having a good idea of the differences between private reserves and public parks, however, can help make these decisions easier.
If you would like more advice on your Botswana Safari Holiday – please talk to our experts on 01822 600 600.
You may also enjoy reading – Our top Botswana Lodges