Our Southern Africa specialist Sarah recently returned from a mobile camping safari to Botswana. Here's what she saw:
With the annual rains due to arrive any time in December, the proposition of camping in the wet was not my idea of fun, but luck was on my side, the rains stayed away and I got to experience mobile camping with SGS safaris.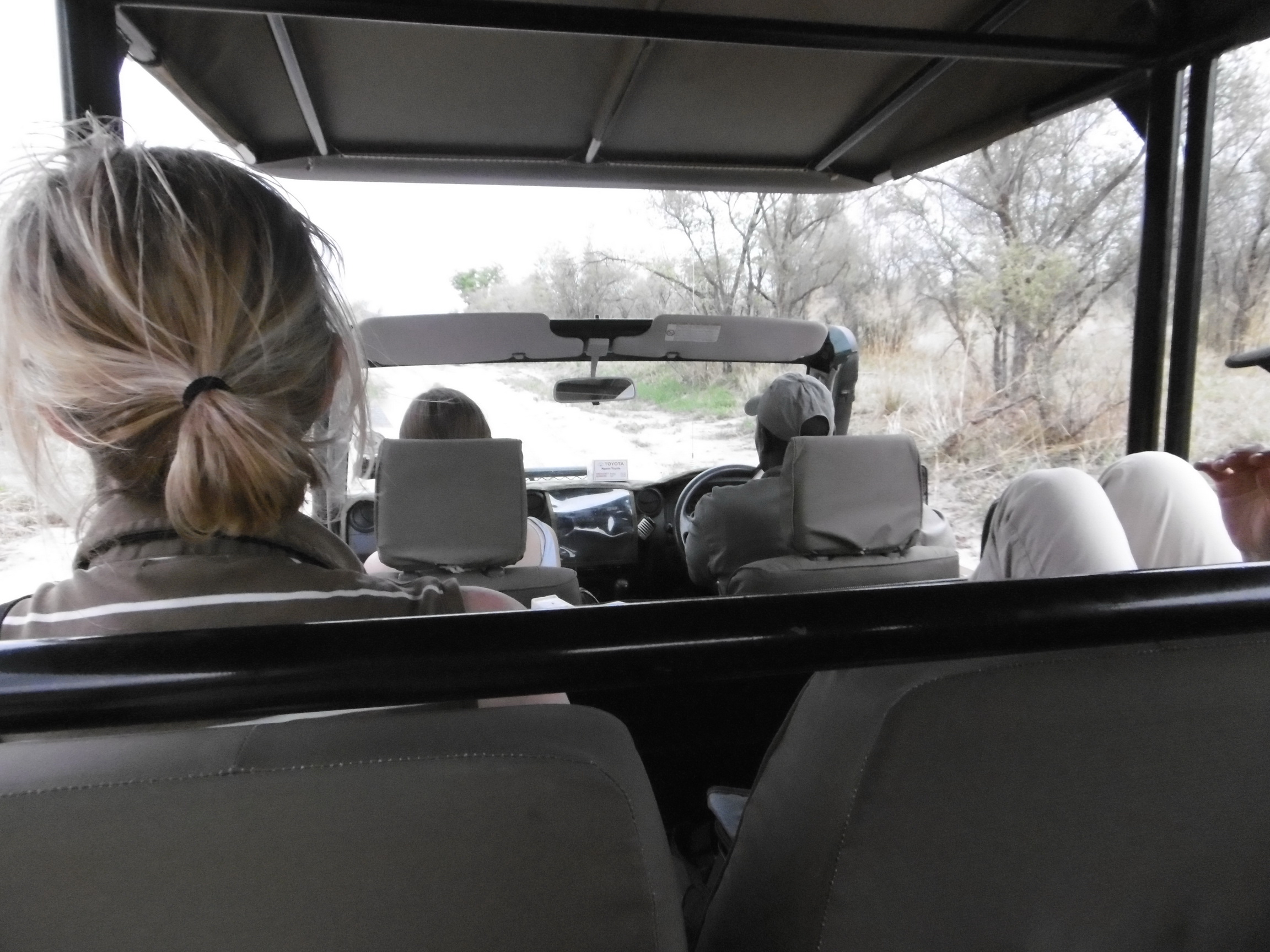 Setting off from Kasane, with Alex our guide, we drove along the tar road through Chobe National Park, keeping our eyes peeled for game as we travelled. On exiting the park we continued our journey through villages, always with lots of excited children happily waving, until we eventually reached the end of the tar and the start of the sand track. This was to be our route through Savuti for the next couple of days, slowly driving in the deep orange sand with bush either side of the vehicle. The land was dry, the foliage faded, covered in dust and eager to see the first downpour.
We surprised a lovely family group of elephants where the matriarch was very protective of their small baby and told us to move on in her own persuasive way. We also spotted lone male elephants, kudu, giraffe and myriad birds.
Late afternoon we arrived at our camp which had been set up in a delightful spot under some trees for shade. The tents were surprisingly spacious offering twin beds, a small camp wardrobe, bedside table and lamp. The attached bathroom was also large with a long drop toilet and bucket shower, all well-equipped. Following afternoon tea we set off on a game drive before returning to camp for a hot shower and a delicious meal which had been cooked over an open fire.
We were woken the following morning at 5am with a bowl of hot water, after a quick cup of tea we set off on a game drive. The main advantage of camping within the park is that the game viewing begins as soon as you leave camp. It wasn't long before we came across a pack of wild dogs with a cameraman in hot pursuit! We also travelled across the famous Savuti Marshes, a flat expanse where you can see for miles.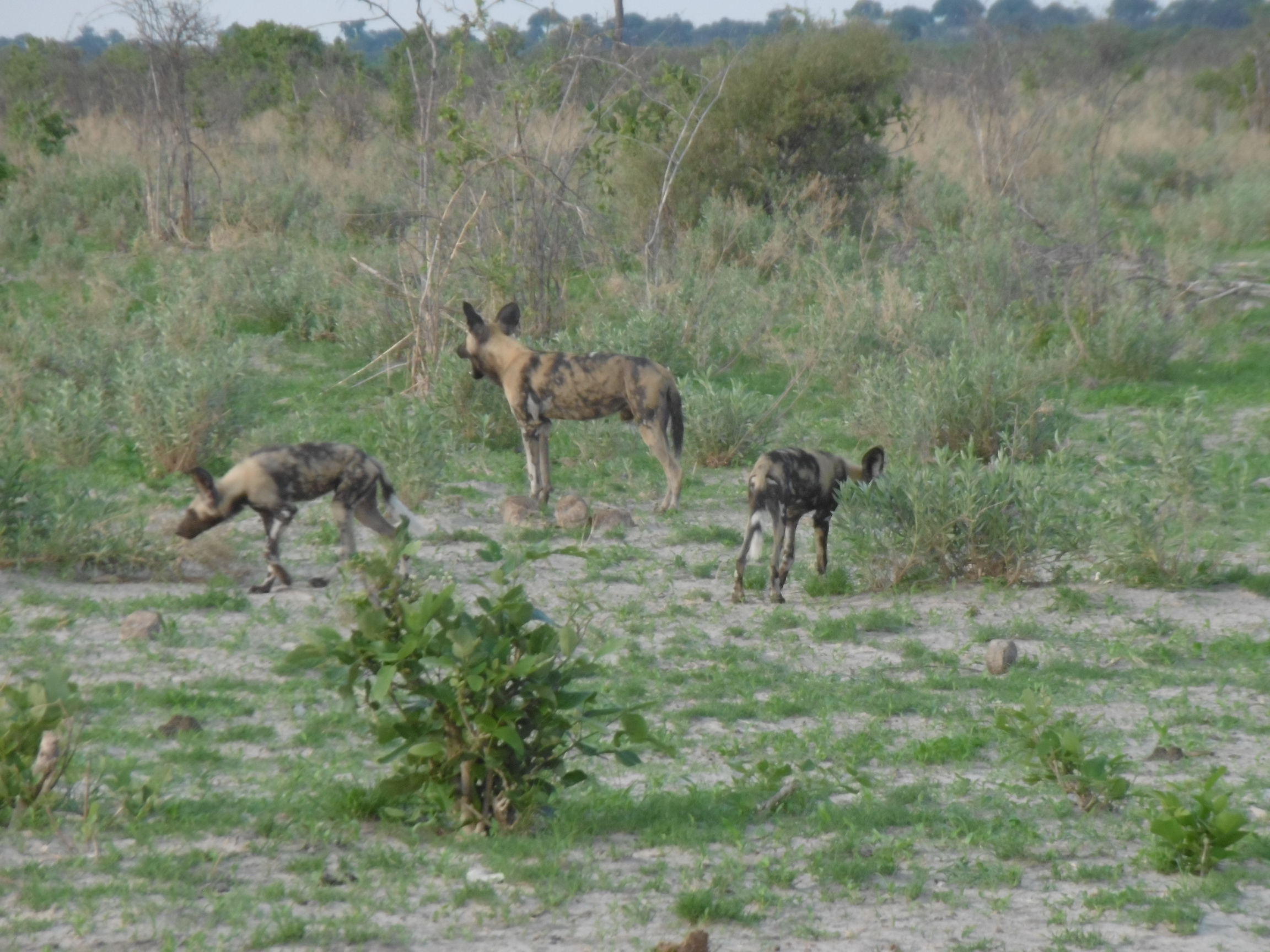 Leopard tortoises are not a species I have seen a great number of over the years but on this safari I lost count! At this particular time of the year they wake from their hibernation and were purposely looking for mates, it was great to see such a healthy population.
I thoroughly enjoyed my two night experience on this fully serviced mobile safari. The quality of the tents was excellent, the food was outstanding and as usual I ate far too much, but I find it impossible to resist warm chocolate muffins and delicious creamy porridge!
However my highest praise must go to Alex our guide, who was simply superb. I have been travelling to Africa for over 20 years and I have experienced every level of guiding but Alex was just one of the best; he looked after everyone, was a delight to be around and had a lively sense of humour.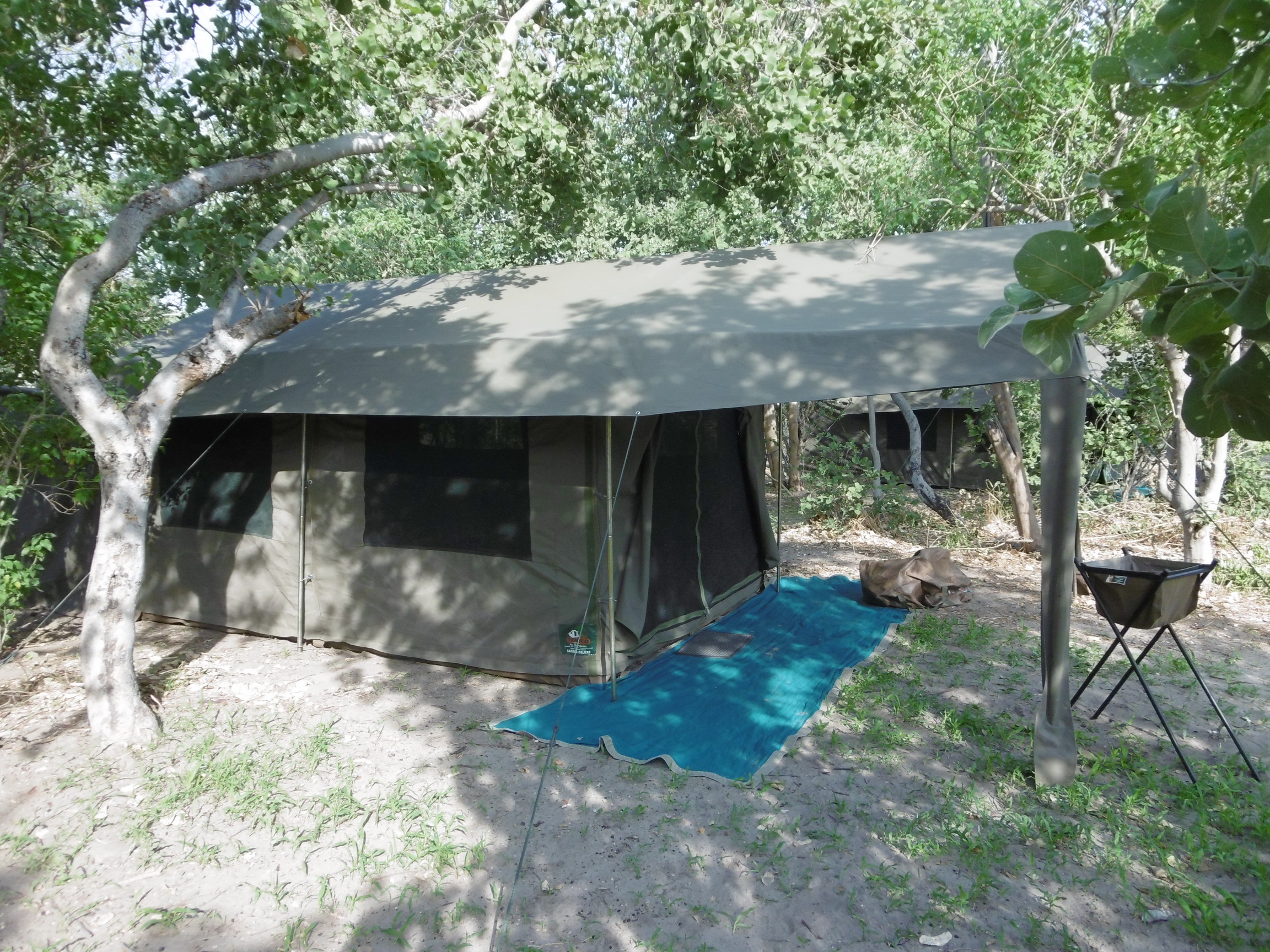 SGS Safaris offer a great product with staff that love what they do and want to share their special piece of Botswana with you. Fully serviced safaris are ideal for couples, families or a group of friends. If you'd like more information about these unique Botswana mobile safaris, please get in touch on 01822 600600 or Sarah@ganeandmarshall.com