Nepal is a fantastic destination for adventure and trekking holidays, with something to suit everyone, from the hardcore challenge seeker to the more relaxed traveller. If you are thinking about taking an adventure holiday in Nepal read on to discover more about Jeremy Gane's current adventures as he revisits the beautiful lakeside town of Pokhara at the foot of the Annapurna range.
Below is Jeremy's account of his adventure holiday in Nepal.
"Pokhara is 25 mins flying time from Kathmandu. There are remarkable views of the Annapurna range as you approach the small friendly local airport.
I've come back here because I wanted to see more around the lively town, and the nearby lakes. Last April we started our Annapurna BC trek from Pokhara but rushed through on a tight schedule. It's not just the highly styled Royal Enfiled Bullitt motorcycle that tempted me (a vintage motorbike owner) back but also the easy living around Lakeside – it's the touristy part of town but with a great atmosphere. You can spend a couple of evenings here without getting over-indulged with the cover rock music blasted out from roof top restaurants and bars. The music is sometimes hard to distinguish from the originals and at other times falling so far short that you need to block your ears. Fun for a couple of days but after that I would move to a hotel a ittle further from the night sounds – maybe Fishtail Lodge or Tiger Mountain Lodge in the hills.
On this trip I made the lakes the focal point for my training treks and rides in preparation for Highest Classroom. Phewa Tal the beautiful lake which Pokhara borders is walled by wooded hillsides with several viewpoints that formed great (but hot and sticky) training treks. The Peace Pagoda is the goal of most tourists and if you take the long route round, past the dam and up the tree lined trail, allow two hours up. Then drop down direct to the lake shore and take a paddle boat (clinker built and paintged beautifully) back to Lakeside. My next day's trek was up to the famous viewpoint of Sarangkot – approximately 1000ms height gain – tough in the humidity. We walked off by a less used route (even my guide had to ask the way) through old villages and farmlands and then contoured back to Pokhara along the lake side.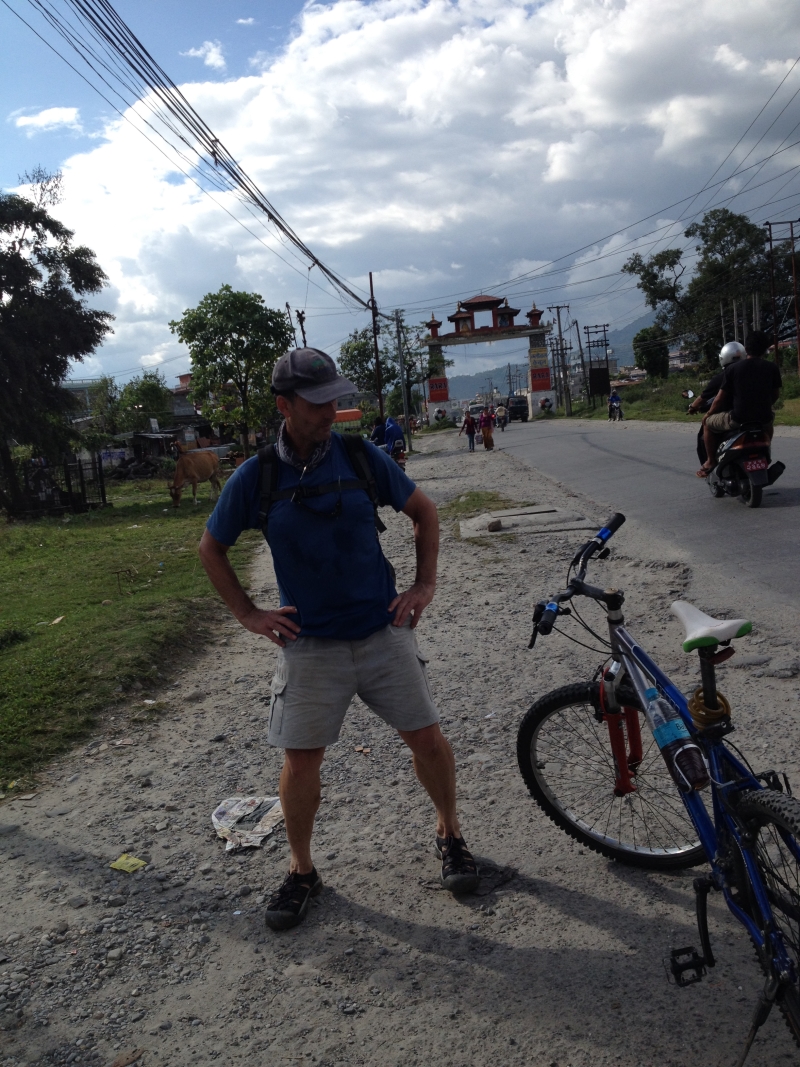 Needing to exercise I went for a hired pushbike (£3 for the day) to cycle out of town to Lake Begnas some 15kms away. Once I cycled beyond Lakeside and onto the mad suburban road known as the Highway (main route to Kathmandu) I had my work cut out to find my way whilst avoiding motorbikes, cars and lorries and lumbering cattle – all of whom felt they had the right of way over me. I decided not to argue.
Begnas Lake is wonderful and worth the traumatic ride. There is a walk through the lakeside forest to a couple of bays where I swam and cooled off after the hot bike ride. Couples rowed small wooden rowboats to the distant shores and directed my gaze to fertile farmlands and small farm buildiings below the distant treeline. A peaceful time to remember always.
Now back in Kathmandu I am about to meet the advance BBC team – Mark and Simon and then tomorrow the main group arrive for the Highest Classroom – 11 special needs students and 22 teachers and mentors. Their adventure is going to be a hard core trek to Everest Basecamp.  I hope they will be as entranced by Nepal as I am."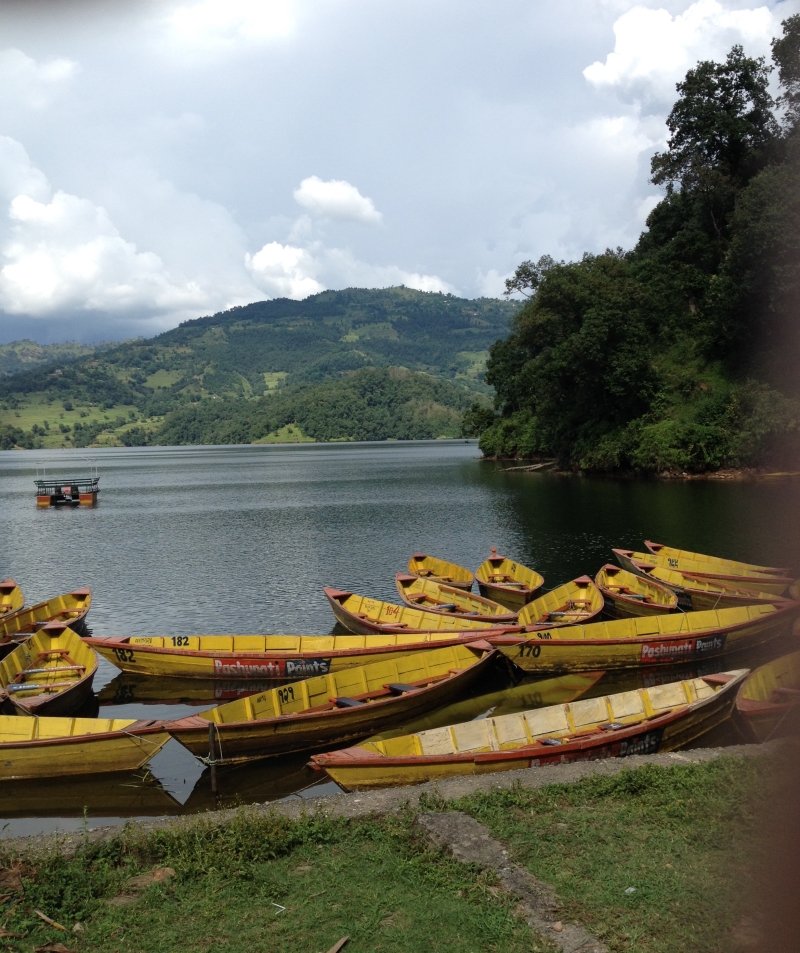 If Jeremy's account has tempted you to take an adventure holiday in Nepal you can read more on our website. Adventure holiday in Nepal.
Have you already been to Nepal? Do comment and share your stories with us. We'd love to hear about your experiences.