The second in our blog series Remote Trekking Holidays, detailing some of the World's best trekking destinations, features remote and undiscovered Tigray in Ethiopia.
Tigray
Location: Northern Ethiopia
Visitor numbers: no available figures
Challenge rating: Low
Tigray is one of Ethiopia's very best-kept secrets. Situated in the remote north of the country, it sees few visitors compared to the more famous sites on Ethiopia's well-trodden Historic Route. Of those few who do venture here, the vast majority come to explore the region's historic attractions – chiefly, it's 200+ ancient rock churches. Few think of Tigray as a trekking destination.
A dry and arid land in Ethiopia's northern highlands, Tigray's harsh terrain makes for a sharp contrast to the lakes and valleys of southern Ethiopia. The landscape is not unlike that of the American South-West—a rugged land dominated by red sandstone mountains, sharp cliffs, dramatic buttes and towering rock columns that rise many hundreds of feet from the ground. It's marvellous trekking territory. Parts of the Tigray plateau are flat, but there are large sections of hill country (albeit without the high peaks of the Simien Mountains – the altitude range is between 1,000 and 3,000 metres).
Tigray offers marvellous walking and climbing territory that is generally very approachable. Though the climate is demanding – this is one of the driest regions of Ethiopia, which bore the brunt of the notorious famines of the 80s – the trekking doesn't have to be. There are options for lightweight walking trips on relatively well-defined trails, accompanied by donkeys and local guides, while keen climbers will find plenty of opportunities in the dramatic rock formations that dominate the region. One of the great attractions of Tigray is its hundreds of ancient rock churches, a number of which have been built into caves high in the cliffs – just reaching these ancient monuments is an adventure.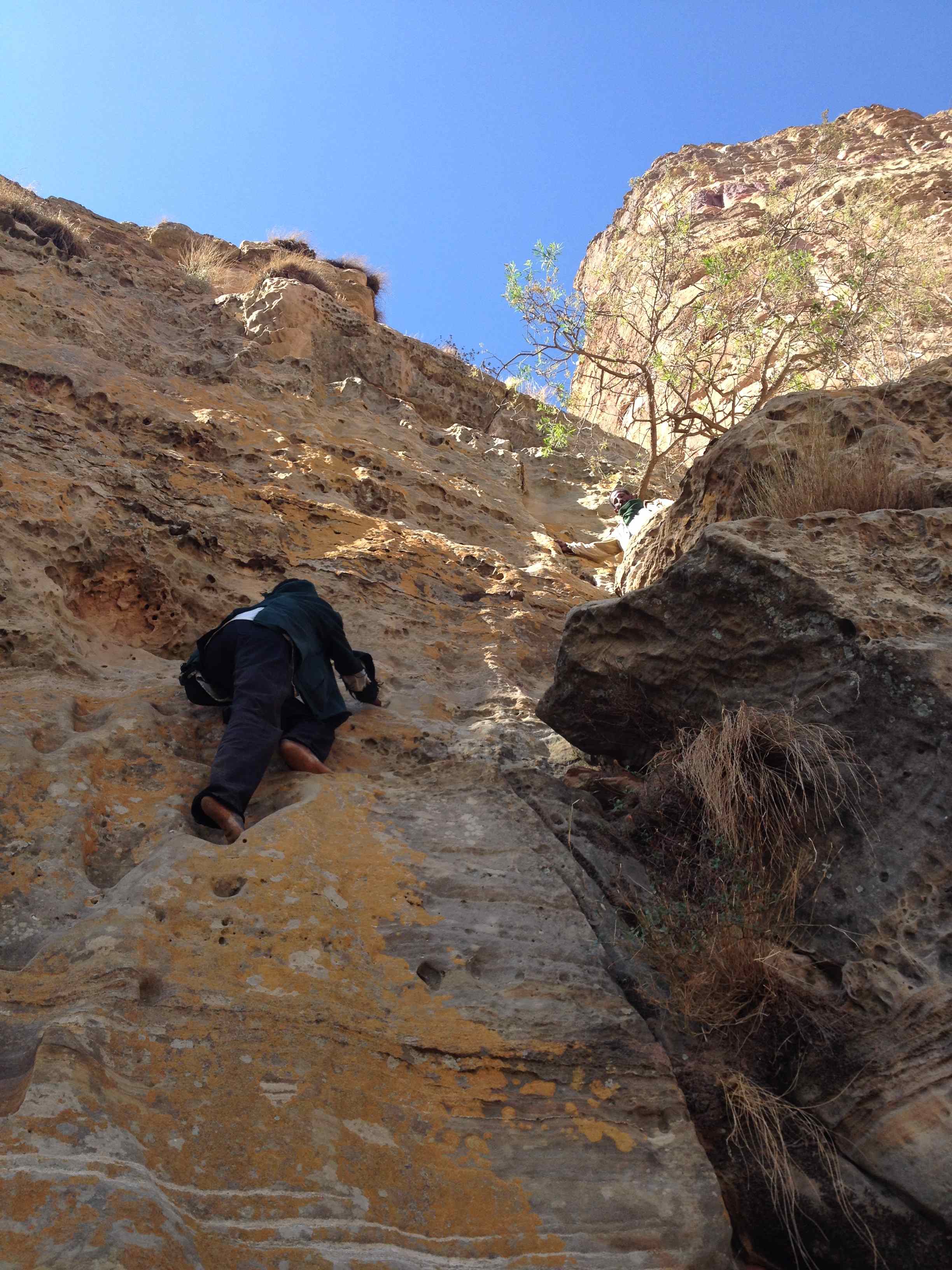 Now is a great time to visit Tigray. The region has long been difficult to reach, with a lack of good roads and limited air access, but this is changing, with the recent development of new roads and air routes to Mekelle, the region's largest town and de facto capital. We've begun to include Tigray as a standard feature in our Ancient Ethiopia programme, and will soon be organising dedicated walking and climbing holidays to the region, which will combine lightweight camping tours with visits to the region's more remote cave churches, many of which are located in hard to access cliffs.
Get in touch if you'd like to learn more.
Read more about this little-visited region of Ethiopia on our Tigray region pages.
See also our Ancient Ethiopia programme, which includes a stay in Tigray during the spectacular festival of Timket.
Read about other Remote Trekking Holidays here.