Choosing a Tanzania Safari Lodge can be rather confusing. We are here to help. With over 20 years' experience of arranging Tanzania safaris, we have personally visited most properties and  can provide you with valuable, unbiased first hand advice.
We share with you here in this blog details of where Gane & Marshall staff would stay on our own Tanzania Safari Holidays ~ ssssh don't tell everyone or it will get crowded!
My favourite Tanzania Safari Lodge by Jeremy Gane
For wildlife viewing you simply cannot beat the Serengeti. A personal favourite lodge of mine is Nomad's Lamai Camp in the remote far northern sector of the Serengeti National Park.  This small permanent lodge sits in a most amazing location, tucked among the rocks of Kogakuria Kopje with panoramic views of the surrounding landscape and just a few miles from where the wildebeest cross the Mara River.  Between late July and October, this is where you'll find the migration… right here, on the doorstep! Lamai Camp is an intimate camp with just 12 rooms; each nestles into the kopje to make the most of the location, its views and the natural light. The natural rock swimming pool is also a delight at the end of a hot, dusty day's safari.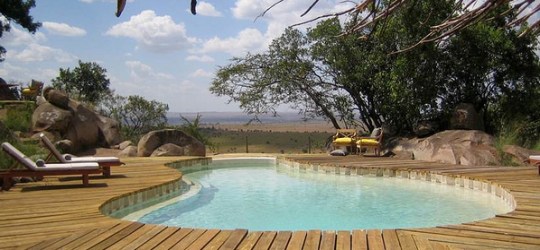 Superb guiding and breath-taking landscape make northern Serengeti a great end point for your north Tanzania safari. After ending on a high note at Lamai Camp we fly you back to Arusha by a scheduled charter flight that affords you wonderful views from the air of the vast Serengeti and then Ngorongoro Crater and finally majestic Mount Meru as you come in to land.
My favourite Tanzania Safari Lodge by Clare O'Loughlin
The more remote National Park of Ruaha is my favourite location for a Tanzania safari. This is the second largest park in Tanzania and a spectacular wilderness with undisturbed wildlife and breath-taking scenery.  Ruaha is a remote location and is largely unexplored so a safari to this park will feel like a private adventure! My favourite Tanzanian safari lodge, due to its location and atmosphere, is Mdonya Old River Camp. It is situated in a secluded spot among acacia trees and sycamore figs, a few kilometres from Mdonya Falls. With only 11 spacious en-suite tents, this is a small, cosy camp where meals are served in the lantern-lit dining tent, or around the fire. For wildlife enthusiasts, there are hides where you can spend the day watching game pass by.  Alternatively, there are comfortable sitting areas where you can relax.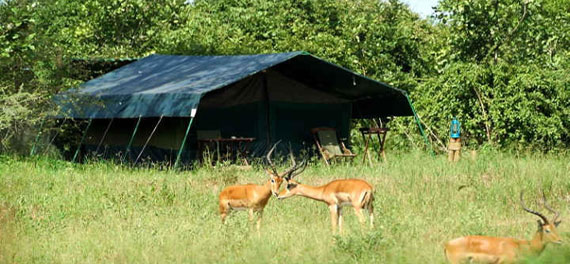 My favourite Tanzania Safari Lodge by Sarah Williams
One of my first safaris to Africa was to Tanzania and I remember how much I looked forward to visiting the Ngorongoro Crater. This iconic landmark did not disappoint, the sheer size of the Crater simply takes your breath away as does the variety of resident wildlife which has no need to leave! For the best views you should stay in a lodge which is located on the crater rim. The Ngorongoro Serena Safari Lodge is perched on the jagged rim of the crater, often wreathed in morning mist and camouflaged in river-stone and indigenous creepers.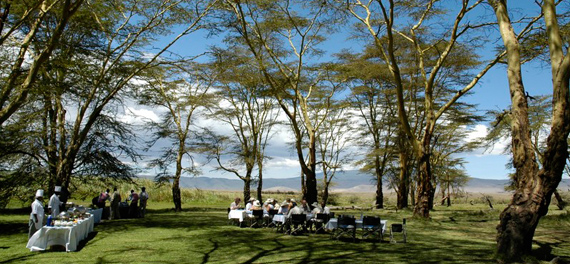 Most rooms have a private terrace with the best views of the crater. The spacious rooms are also heated, which is most welcome in the cool evenings. I highly recommend a visit to Ngorongoro during your Tanzania safari, it fits your itinerary perfectly when you are en route to the Serengeti.
These are just three of the fabulous Tanzania Safari Lodges available your Safari Holiday.
Get in touch to find out more by calling us on 01822 600 600.
Read more about Tanzania Safaris here.
What is your favourite Tanzania Safari Lodge? Do tell us in the comments field, we'd love to hear your thoughts.