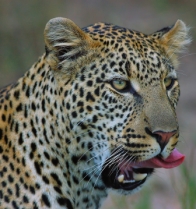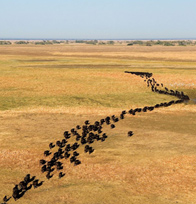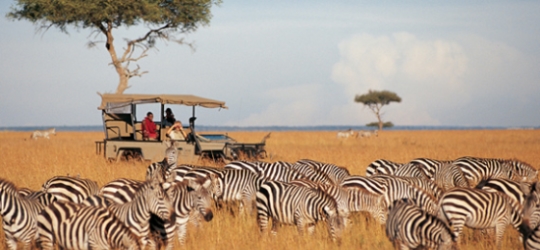 Africa Safaris
So you're looking for a Safari holiday? Great - you've come to the right place.
Since we're sure your needs are unique and you're looking for the best possible itinerary and activity mix for you, the best thing to do is to discuss your plans with us. Give us a ring and we'll delight you with our indepth knowledge of the areas that we offer and our great trip choices. If you would prefer us to call you, then please email your phone number and one of our staff will call you directly.
Choosing your safari
When considering a safari of any kind, there are three important points to bear in mind: where you would like to go, what sort of experience you'd like to have and what level - or type - of accommodation you would prefer. The main accommodation choices are camping or lodge and we offer a wide range of both. More exotic safari options include horseriding safaris and river safaris, among others. Our knowledgeable staff will be very pleased to offer advice and provide as much information as required, but here are a few general guidelines that may help.
Lodge safaris
Lodge safaris tend to be most popular for first time visitors to Africa and for families with younger children. A good lodge offers comfort, usually air conditioned rooms and recreational facilities such as a swimming pool. However, a safari lodge is not a conventional luxury hotel in the bush - it is much more interesting and unique, and most certainly less busy! We organise private lodge safaris where you will have your own driver/guide throughout and small group set departures where you can join up to six other guests. The set departure tours are excellent for those on a budget (see below).
A lodge safari is ideal for those who don't want to game drive all day but prefer to have some leisure as well.
Luxury fitted tented camps
Luxury Fixed Tented Camps offer luxurious walk-in tents often with en-suite toilet and shower, and based around a main structure set on a permanently fixed platform. These are extremely comfortable and spacious. Budget allowing, we always recommend that you try to include at least one or two nights in a luxury tented camp as part of your safari itinerary, if only to experience the bush under canvas.
Classic camping
With classic camping you will have deluxe full size walk-in tents with ensuite toilet and shower, good sized camp beds, and table and chairs on your own verandah. There will also be a mess tent, and a small bar selling local drinks, wines and beers. (With larger groups some tents may have their own shower and toilet tents detached but nearby).
Mobile camping safaris
Mobile Camping Safaris tend to suit wildlife enthusiasts, those who have already been on safari, and those who particularly like being under canvas. The mobile safaris can involve a little or a lot of walking so always double-check with us. Evenings will be spent around a campfire and dinners will usually be served under the stars. On a well-organised mobile safari, your camp staff will drive ahead of you to erect your tent.
Light mobile camping
These budget safari options are a superb way of getting to know the game parks of Africa at a reasonable cost. You will travel with a small staff, stay mostly at public campsites, and help with the preparations at camp. We use doma or A Frame tents with mattress on groundsheet, and beds made up with sheets and blankets. Before setting off you will pre-buy your drinks from a local store. Click here for more information.
Small group open safaris
For those travelling alone or on a limited budget, our small group open safaris are an excellent option. These are open itineraries departing at fixed dates throughout the year and to which anyone can sign up. We can also offer these itineraries (or similar) for private groups at additional cost. For more information, please see our Namibia, Kenya, and Tanzania small group safari mini-brochures.
Contact us for an itinerary to suit your budget and the type of safari you think you will like. We can mix and match camping and lodges too! Simply let us know the country of your choice, approx season of travel, how many in the party and a very rough maximum budget excluding international flights. And we'll do the rest. You can use the Itinerary Request button at the top of this page or simply send an email with your wish list for the perfect and affordable safari holiday.
email: info@ganeandmarshall.com
Tel: +44 (0)1822-600-600